A expressão hit one out of the park é bem interessante. Ela vem do baseball e significa literalmente jogar a bola tão longe de forma que ela aterrisse fora do estádio. Esse é um feito incrível no esporte e é daí que vem o significado idiomático da frase. Como expressão idiomática, hit it out of the park significa fazer um trabalho estelar, produzir uma conquista espetacular, ou como dizemos mais informalmente: mandar muito bem, arrasar. Veja um primeiro exemplo de uso:
Great job on that report, Jacobs—you really hit it out of the park!
Ótimo trabalho naquele relatório, Jacobs—você mandou muito bem!
Bem tranquila a expressão, não acha? Agora pratique com nossa série de exemplos para dominar o assunto. Em seguida, sempre recomendamos que adicione essas frases todas ao seu Anki. Não conhece o Anki ainda? Basicamente, ele nos ajuda a memorizar definitivamente o vocabulário que aprendemos. Para saber tudo sobre ele e como usá-lo, clique aqui.
Vamos aos exemplos:
I'm pretty sure I hit that test out of the ballpark.
Estou bem certo que arrasei naquele teste.
(Como você pode ver, tivemos uma pequena variação na expressão "ballpark", mas o sentido se mantém exatamente o mesmo.)
They really hit one out of the park on this issue today.
Eles realmente mandaram muito bem nessa questão hoje.
Unfortunately in job search, many people settle for resumes that never will hit the ball out of the park.
Infelizmente na procura por emprego, muitas pessoas se conformam com currículos que nunca vão arrasar/impressionar.
("Hit the ball out of the park" é apenas uma forma mais longa da expressão, adicionando a palavra "ball".)
Guns N' Roses hit it out of the park at Dodger Stadium.
Guns N' Roses arrasou no estádio dos Dodgers.
("Dodger Stadium" é o estádio do time de baseball "Dodgers", localizado em Los Angeles – Califórnia.)
Lily Collins also hit it out of the park in a super romantic pink Zuhair Murad gown.
Lily Collins também arrasou em um vestido Zuhair Murad rosa super romântico.
(Zuhair Murad é um designer de moda Libanês.)
Hillary Clinton, commentators agreed, needed to hit it out of the park with her speech Thursday night.
Hillary Clinton, comentadores consentiram, precisava mandar muito bem com seu discurso na quinta à noite.
Suriya has hit it out of the park once again.
Suriya arrasou mais uma vez.
But I truly do believe our designers hit it out of the park this time.
Mas eu verdadeiramente acredito que nossos designers arrasaram desta vez.
Joe Scarborough said President Trump "hit it out of the park" during the ceremony.
Joe Scarborough disse que o presidente Trump "arrasou" durante a cerimônia.
Uma variação possível para a expressão é knock it out of the park. Somente a primeira palavra muda, mantendo assim o sentido. Veja os exemplos:
You really knocked that presentation out of the park.
Você realmente arrasou naquela apresentação.
("Knocked" é o passado de "knock".)
When she speaks on the level of her audience, she knocks it out of the park.
Quando ela fala no nível da sua platéia, ela arrasa.
We knocked this launch out of the park.
Nós arrasamos nesse lançamento.
Make sure to knock your responsibilities out of the park.
Tenha certeza de mandar muito bem em suas responsabilidades.
Chegamos ao fim desse post. Curtiu? Compartilha aí nas redes, e digam suas impressões e sugestões nos comentários. Até mais!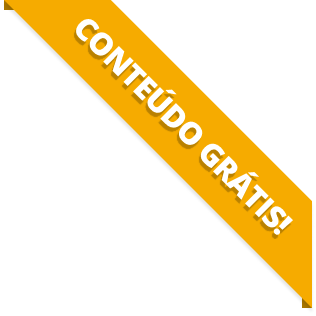 BAIXE O MATERIAL DO POST(PDF+MP3) PARA ESTUDAR QUANDO E COMO QUISER.