Você já ouviu falar em collocations? Este é o nome que se dá à combinação natural de palavras em outro idioma. Sabemos que é muito comum ao aprender outra língua, que as pessoas traduzam palavra por palavra de determinada sentença, na esperança de ter a tradução correta. O que acontece na maioria das vezes é que aquilo fica sem sentido e estranho na língua alvo. Por isso deram um nome especial para a combinação natural e correta das palavras em outro idioma, collocations.
A expressão de hoje se encaixa nesse caso. Hoje abordaremos a expressão hold a grudge, que significa "guardar rancor". Se você observar bem, verá que o verbo usado aí é hold que significa "pegar, segurar". Em português não dizemos pegar ou segurar rancor de alguém, e é por isso mesmo que você deve entender que em inglês a coisa muda um pouco. Veja o exemplo abaixo:
He couldn't hold a grudge against his father.
Ele não conseguia guardar rancor de seu pai.
Viu como é fácil? Então agora que você já entendeu como a expressão funciona, quero sugerir que você faça um uso eficiente dos outros exemplos que virão a seguir. Para isso, leia o nosso tutorial do Anki e entenda o que essa ferramenta pode fazer para potencializar seus estudos. Vamos aos exemplos.
Life's too short to hold a grudge.
A vida é curta demais para guardar rancor.
He is one of those guys who does not hold a grudge.
Ele é um desses caras que não guarda rancor.
She used to hold a grudge against me.
Ela costumava guardar rancor de mim.
Samantha is just so forgiving—I don't think she's ever held a grudge in her life!
Samantha é simplesmente tão indulgente – Eu acho que ela nunca guardou rancor na vida!
(Note que aqui temo o passado de hold que é held)
His grandfather was always one to hold a grudge.
O avô dele sempre foi alguém que guarda rancor.
Peter holds a grudge against his co-worker, who received the promotion that Peter was hoping for.
Peter guarda rancor de seu colega de trabalho que recebeu a promoção que Peter estava esperando.
(Note que aqui temos holds em vez de hold. Isso acontece porque Peter é terceira pessoa "ele")
Why do we hold grudges when they are in fact quite painful to maintain, and often seem to work against what we really want?
Por que nós guardamos rancor quando eles são na verdade bem dolorosos de se manter, e frequentemente parecem trabalhar contra o que nós realmente queremos?
Why we hold grudges, and how to let them go.
Por que nós guardamos rancores e como se livrar deles.

You need to stop holding a grudge against those people.
Você precisa parar de guardar rancor daquelas pessoas.
Johnny has been holding a grudge against me since we were 12 because I embarrassed him in front of a girl he liked.
Johnny guarda rancor de mim desde que nós tínhamos 12 anos porque eu o envergonhei na frente de uma garota que ele gostava.
Uma outra forma possível de se dizer guardar rancor em inglês, é usando a expressão bear a grudge. O sentido é o mesmo da expressão anterior trocando somente o verbo hold=segurar por bear=carregar. Vamos ver alguns exemplos:
She bears a grudge against the judge who sentenced her.
Ela guarda/tem rancor do juíz que a sentenciou.

She got the job I applied for, but I'm not one to bear a grudge.
Ela conseguiu o emprego para o qual me candidatei, mas eu não sou alguém que guarda rancor.
He still bears a grudge against her because she refused to go out with him years ago.
Ele ainda guarda rancor dela porque ela se recusou a sair com ele anos atrás.
They held up my claim for months, but I won't bear a grudge against them.
Eles seguraram meu pedido por meses, mas eu não irei guardar rancor deles.
É isso aí, pessoal. Chegamos ao fim de mais um post. Se você gostou da dica, não se esqueça de compartilhar. Os áudios dos exemplos estão disponíveis para download no final do post. Até a próxima.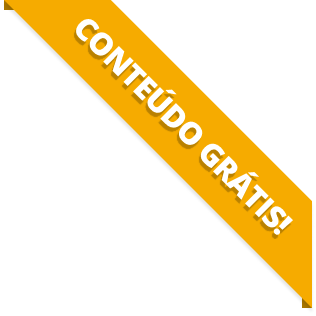 BAIXE O MATERIAL DO POST(PDF+MP3) PARA ESTUDAR QUANDO E COMO QUISER.