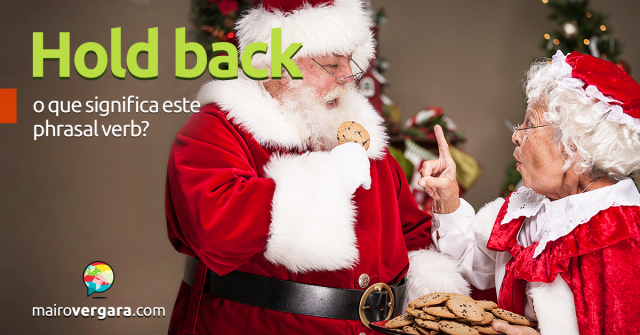 Hoje o post será ótimo para quem quiser rechear o Anki de frases. Vamos falar do phrasal verb hold back, que tem cinco sentidos diferentes e para cada sentido, traremos três exemplos.
A primeira maneira de usarmos hold back é como segurar ou amarrar.  Também usamos esta expressão no sentido figurado de impedir que alguém progrida.  Outros sentidos de hold back são: decidir não fazer ou dizer alguma coisa, não demonstrar o que se está pensando ou sentindo e  não permitir que alguém tenha algo.  Perceba que a maioria dos usos de hold back pode ser traduzida por segurar, mas em diferentes contextos.
Para que esta expressão fique clara para você, sugiro que pratique-a bastante. Como disse no começo do post, você terá muitas frases para adicionar no Anki  e assim treinar bastante o phrasal verb hold back. Se tem dúvidas de como o Anki  funciona, clique aqui.  Veja os exemplos abaixo:
1 – Hold back no sentido de impedir que algo ou alguém progrida em sua ação.
Kelly held her little sister back so she wouldn't fall over the edge.
Kelly segurou sua irmãzinha para que ela não caísse  da beirada (de algum lugar alto).
(O passado simples de hold back  é held back)
I always have to hold my hair back while I eat pasta because it's so messy.
Eu sempre tenho que amarrar meu cabelo enquanto eu como macarrão porque faz muita bagunça.
(Quando estamos falando em segurar ou amarrar algo, a expressão vem separada pelo objeto, como vemos na frase acima)
The principal had to hold Mark back so he wouldn't try to punch John again.
O diretor teve que segurar Mark para que ele não tentasse socar John novamente.
2 – Hold back com o sentido de Impedir alguém de ser bem sucedido ou de progredir como deveriam.
Jessie's difficulty with reading always held her back from doing well in school.
A dificuldade te Jessi com a leitura sempre a impediu/atrapalhou de ir bem na escola.
My parents didn't really like to take risks or go on adventures, so they always held me back from going on camping trips.
Meus pais não gostavam muito de correr riscos ou ir para aventuras, então ele sempre me impediram de ir em viagens de acampamento.
The teacher didn't think Nathan was ready for Second Grade, so she suggested that his parents hold him back to repeat First Grade one more time.
O professor não achou que Nathan estava pronto para a segunda série, então ela sugeriu que seus pais o segurassem para (ele) repetir a primeira série mais uma vez.
(Veja que aqui a ideia também é de impedir, no caso, impedir que Nathan fosse para a segunda série. Porém a tradução melhor fica sendo "segurar")
3 – Hold back no sentido de decidir não fazer ou dizer algo ou ainda, fazer alguém não fazer ou dizer algo.
Isa is very smart and always has the correct answer, but her teacher has asked her to hold back her answers so that other students can have a chance.
Isa é muito inteligente e sempre tem a resposta correta, mas sua professora pediu a ela para guardar/segurar suas respostas para que os outros alunos possam ter um chance.
The story Jamella told was so funny that I couldn't hold back my laughter any longer.
A história que Jamella contou foi tão engraçada que eu não consegui segurar mais a risada.
Even though he knew she was strong, Marco decided to hold back his thoughts about Jena's political opinions.
Embora ele soubesse que ela era forte, Marco decidiu guardar/segurar seus pensamentos sobre as opiniões políticas de Jena.
4 – Hold back no sentido de não mostrar o que você está pensando ou sentindo.
Mr. Jula had to hold back his anger when his boss yelled at him for the second time today.
O Sr. Jula teve que segurar sua raiva quando seu chefe gritou com ele pela segunda vez hoje.
I had been waiting to hear about it for so long that I couldn't hold back my excitement about their engagement.
Eu tinha esperado ouvir sobre isso por tanto tempo que eu não consegui segurar minha empolgação sobre o noivado deles.
The little boy couldn't hold back his tears any more, especially when they asked him how long ago his dog had died.
O garotinho não conseguiu mais segurar suas lágrimas quando eles perguntaram a ele há quanto tempo seu cachorro tinha morrido.
5 – E para finalizar, hold back com o sentido de não permitir que alguém tenha ou consiga alguma coisa, por exemplo, dinheiro.
My parents decided to hold back on giving my little sister a cell phone until her grades improved.
Meus pais decidiram esperar/segurar para dar um celular para a minha irmãzinha até que suas notas melhorassem.
I held back on giving the cute boy my phone number until I knew if he was a nice person.
Eu esperei/segurei para dar meu número para o garoto bonito até que eu soubesse que ele era uma ótima pessoa.
Janet's boss held back her bonus until she had completed the projects due at the end of the month.
O patrão de Janet esperou/segurou o bônus dela até que ela tivesse completado os projetos programados para o final do mês.
Como você pode notar, quase todos os sentidos de hold back tem basicamente o sentido de "segurar", seja literal ou figurativamente. Bom, Espero que você tenha gostado do post e que hold back comece a fazer parte do seu vocabulário de inglês em breve.  Comente o que achou do artigo e compartilhe com outros estudantes.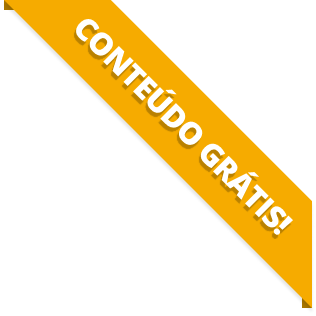 BAIXE O MATERIAL DO POST(PDF+MP3) PARA ESTUDAR QUANDO E COMO QUISER.