Você conhece o verbo to hold? Claro que sim: significa "segurar". Mas e hold out? "Segurar para fora?" Não exatamente! Hold out tem uma série de significados, e é disso que vamos tratar hoje.
1 – Vamos começar com o mais simples: "estender". Afinal, quando você "estende" um objeto qualquer, você o está, de certa forma, "estendendo para fora"! Até que faz certo sentido… vejamos:
I held out my hand to steady her.
Eu estendi a minha mão para firmá-la.
He held out the keys and I took them.
Ele estendeu as chaves e eu as peguei.
Gail held out her glass to be refilled.
Gail estendeu a sua taça para ser enchida novamente.
'I'm Nancy Drew', she said, holding out her hand.
"Meu nome é Nancy Drew", disse ela, estendendo a mão.
2 – O próximo sentido que vamos examinar vem de um outro sentido de to hold, que é o de "aguentar". Mas hold out, nesse caso, significa "durar" — isso quando você está falando de algo como mantimentos, algo que pode se esgotar pelo uso.
We can stay here for as long as our supplies hold out.
Podemos ficar aqui tanto tempo quanto durarem nossos suprimentos.
The sensors are designed to work as long as their batteries hold out.
Os sensores são projetados para funcionar enquanto as baterias durarem.
How long will your money hold out?
Por quanto tempo o seu dinheiro vai durar?
I wonder whether her stamina will hold out.
Eu me pergunto se a resistência dela vai durar (o suficiente).
3 – Hold out também pode significar "resistir" ou "sobreviver" a um ataque ou combate.
The rebels held out in the mountains for several years.
Os rebeldes resistiram nas montanhas por vários anos.
They won't be able to hold out much longer under this sort of bombardment.
Eles não serão capazes de resistir muito mais tempo sob este tipo de bombardeio.
We can only hold out for a few more hours.
Só podemos resistir por algumas horas mais.
We can't hold out against this army much longer.
Não podemos resistir contra este exército por muitos mais tempo.
4 – Hold out pode ter outro sentido ligeiramente similar com o do anterior: o de "continuar insistindo" ou "continuar esperando" para receber algo, especialmente algo que já foi negado. A estrutura, neste caso, é hold out for something. Veja só:
The workers are holding out for a pay increase.
Os trabalhadores estão continuando a esperar um aumento no pagamento.
The other side are holding out for a higher price.
O outro lado está insistindo por um preço maior.
He held out for a bigger commission before signing the contract.
Ele continuou esperando uma comissão maior antes de assinar o contrato.
Consumers looking to buy new homes are holding out for better interest rates.
Consumidores em busca de casas novas estão esperando por taxas de juros melhores.
He can only hold out a few more weeks.
Ele só pode continuar insistindo por algumas semanas mais.
I should have held out for a better deal.
Eu deveria ter esperado por um negócio melhor.
5 – Hold out é usado para dizer que alguém está "oferecendo" ou "retendo" uma chance, possibilidade ou esperança. Basicamente, para dizer que "não está descartando" a tal possibilidade. Veja só:
Doctors hold out little hope of her recovering.
Os médicos retêm pouca esperança dela se recobrar.
She held out the possibility of prisoners being released.
Ela não descartou a possibilidade de prisioneiros serem libertados.
Few people hold out any hope of finding more survivors.
Poucas pessoas ainda retêm qualquer esperança de encontrar mais sobreviventes.
I don't hold out much hope that they'll come.
Eu não mantenho muitas esperanças de que eles virão.
6 – O resultado final que vemos hoje é quando adicionamos mais uma preposição ao phrasal verb, ficando com hold out on someone. Neste caso, o significado é "reter informação de alguém", ou seja, negar-se a revelar uma informação. Uma tradução é "esconder algo" ou "esconder o jogo".
He had always believed that kids could sense it when you held out on them.
Ele sempre tinha acreditado que crianças podem sentir quando você esconde algo.
Don't hold out on me — I need to know who did it.
Não esconda o jogo — eu preciso saber quem fez.
He's not telling us what happened; he's holding out on us.
Ele não está nos dizendo o que aconteceu; ele está escondendo o jogo de nós.
E com isso chegamos ao fim do post de hoje. O que você achou? Come on, now, don't hold out on us… 😉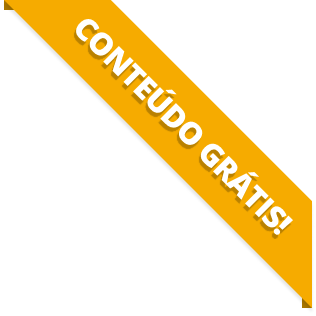 BAIXE O MATERIAL DO POST(PDF+MP3) PARA ESTUDAR QUANDO E COMO QUISER.