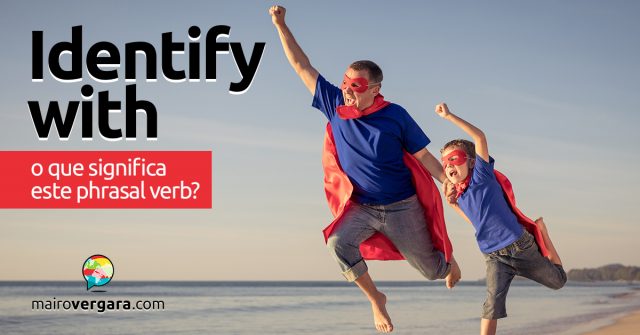 Mesmo que você nunca tenha ouvido falar do verbo identify, é provável que você já tenha concluído que ele significa "identificar". Mas, o que você acha que significa o phrasal verb identify with?
Identify with pode ser traduzido de duas formas. A primeira e mais óbvia é "identificar-se com", no sentido de ser capaz de compreender empaticamente o que outra pessoa está passando, talvez por já ter estado na mesma situação.
A segunda (e não tão óbvia) é "associar a", ou seja, relacionar duas coisas na mente como sendo parecidas ou iguais.
Abaixo, veja algumas frases com identify with em ambos os sentidos mencionados acima. Depois, acrescente-as ao seu Anki!
1 – Comecemos com identify with significando "identificar-se com":
Readers can identify with the hero of the novel.
Os leitores conseguem se identificar com o herói do romance.
He identified with our distress.
Ele se identificou com a nossa angústia.
He didn't seem to be able to identify with ordinary people and their aspirations.
Ele parecia não ser capaz de se identificar com as pessoas comuns e suas aspirações.
Which of the characters do you most identify with?
Com qual dos personagens você mais se identifica?
He believes she has been successful because people identify with her and trust her.
Ele acredita que ela é bem-sucedida porque as pessoas se identificam com ela e confiam nela.
We can all identify with these people in their desire for freedom and independence.
Todos nós conseguimos nos identificar com essas pessoas em seu desejo por liberdade e independência.
She would only play a role if she could identify with the character.
Ela só interpretava um papel se conseguisse se identificar com a personagem.
(Leia o post Qual a diferença entre Whole, Hole e Role?)
I could speak their language and identify with their problems because I had been there myself.
Eu conseguia falar a língua deles e me identificar com os seus problemas porque eu mesmo já havia passado por aquilo.
2 – Agora, veja identify with significando "associar a":
We usually identify green with grass.
Nós geralmente associamos verde à grama.
We tend to identify big cars with greedy people.
Nós temos a tendência de associar carrões grandes a pessoas gananciosas.
(Leia o post Tend To | O que significa este phrasal verb?)
The Americans were anxious not to become identified with 'colonial' authorities.
Os americanos estavam preocupados de não serem associados às autoridades 'colonialistas'.
She has always been identified with the civil rights movement.
Ela sempre foi associada ao movimento dos direitos civis.
These groups have always been identified with the radical left.
Estes grupos sempre foram associados à extrema esquerda.
I always identify the smell of pine needles with Christmastime.
Eu sempre associo o cheiro de carumas à época do Natal.
The candidates all want to identify themselves with reform.
Todos os candidatos querem ser associados à reforma.
It is a mistake to identify being healthy with being thin.
É um erro associar ser saudável a ser magro.
Ótimo, agora você já sabe tudo sobre o phrasal verb identify with! Para aprender cada vez mais, continue ligado aqui no nosso site. See you next time!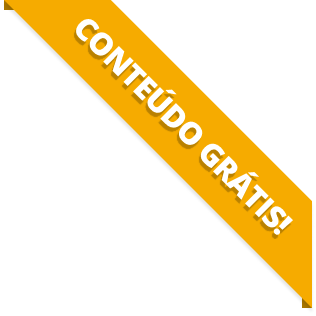 BAIXE O MATERIAL DO POST(PDF+MP3) PARA ESTUDAR QUANDO E COMO QUISER.