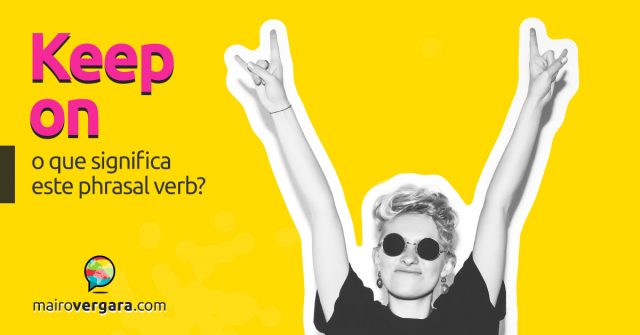 O post de hoje é sobre um phrasal verb muito interessante. Keep on significa continuar fazendo algo ou não parar de fazer alguma coisa. Essa expressão também nos dá a ideia de que algo é feito repetidamente.
É importante frizar que após a estrutura, sempre usaremos os verbos com ing no final. Esta é uma particularidade muito interessante. Pode parecer um pouco complicado, mas nada que um pouco de treino não resolva. É por isso que em nossos posts, sempre disponibilizamos toneladas de frases com áudio para você praticar bastante as estruturas, e assim, dominá-las. Então vamos ver alguns exemplos.
Mas antes, é importante que você saiba o que fazer com eles. Aqui no site, sempre recomendamos o uso de uma ferramenta chamada Anki. Fazemos isso porque sabemos da eficácia do sistema de repetição espaçada, e o Anki atualmente é em nossa opinião a melhor ferramenta do tipo, pois além de ser muito simples e eficiente, é totalmente grátis para PC e Android. Para entender melhor o que é o Anki e como baixar, instalar e usar, leia o nosso tutorial completo aqui.
Se você chegou até aqui, creio que você já tenha uma noção do sentido de keep on e como fará para internalizar a estrutura de forma eficiente. Então vamos aos exemplos, observe:
All night long he kept on asking me questions about it.
Por toda noite ele continuou me fazendo perguntas sobre isso.
(Kept é o passado de Keep, logo, Kept on = continuou.)
Note que depois de keep on, colocamos o verbo ask com o ing, como eu havia dito no começo do post. Vamos a mais exemplos para que essa ideia fique bem clara:
I kept on waiting until my tummy began to complain.
Continuei esperando até que meu estômago começou a reclamar.
(Kept é o passado de Keep, logo, Kept on = continuou.)

I told him to be quiet but he kept on making noise.
Eu disse para ele ficar quieto, mas ele continuava fazendo barulho.
All we have to do is keep on walking.
Tudo que temos que fazer é continuar andando.
She kept on asking me questions the whole time.
Ela continuava me fazendo perguntas o tempo todo.
He keeps on being late.
Ele continua se atrasando.
(Aqui usamos keeps, porque he é terceira pessoa. Com os pronomes he, she e it, modificamos um pouco o verbo. Neste caso, em vez de keep, usamos keeps, com um "s" no final.)
If you keep on being rude, you will have to leave the classroom.
Se você continuar sendo rude, você vai ter que sair da classe.
If they keep on eating that much, they will become obese.
Se eles continuarem comendo tanto, eles ficarão obesos.
They kept on getting lost.
Eles continuavam se perdendo.
I asked him to stop but he just kept on.
Eu pedi a ele que parasse, mas ele simplesmente continuou.
Bom, espero que você tenha pegado bem a ideia do post e que pratique bastante com os exemplos disponibilizados. Se o post foi útil para você, não deixe de compartilhar, pois outras pessoas também podem aprender. Se você desejar, pode baixar os áudios dos exemplos no link que estará no final do post. Então é isso, até o próximo post e keep on studying!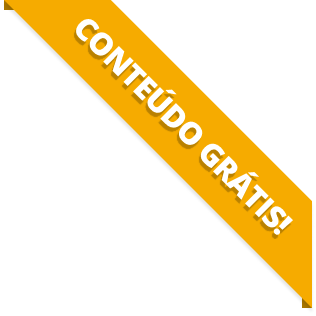 BAIXE O MATERIAL DO POST(PDF+MP3) PARA ESTUDAR QUANDO E COMO QUISER.