A ideia de se aprender os phrasal verbs vai além da decoreba. Primeiro, você tem que entender a importância deles no idioma. E eles são muito importantes, pois são usados no dia-a-dia de qualquer falante nativo. Engana-se quem acha que os phrasal verbs são usados apenas informalmente. Essas expressões podem também ser encontradas em situações mais formais. Por isso, quanto mais você souber usar e entender os phrasal verbs, melhor será sua desenvoltura na língua inglesa.
Hoje eu trago mais um phrasal verb para turbinar seu vocabulário. Falaremos sobre keep up. Essa expressão pode ser usada de três maneiras diferentes: como continuar/manter (o ritmo de algo); como acompanhar e como manter acordado. Veremos alguns exemplos abaixo para que você possa entender as diferenças. Lembre-se que, é importante que você pratique os exemplos para poder entender efetivamente cada uso da expressão. Eu recomendo que você use o Anki. Não sabe o que é o Anki? Leia nosso tutorial completo dessa ferramenta super eficiente! 
1– Keep up como sinônimo de continuar, manter:
Keep up the good work.
Continue com o bom trabalho.
We're on a winning streak – hopefully we can keep it up.
Nós estamos em uma temporada de vitórias. Esperamos poder manter isso.
(No exemplo acima, perceba que o autor teve que separar o keep up pelo pronome it. No caso deste phrasal verb, essa separação, quando o objeto da frase é um pronome, é obrigatória.)
The trade unions continued to keep up the pressure for higher wages.
Os sindicatos continuaram a manter a pressão para salários mais altos.
She tried to appear cheerful but couldn't keep it up.
Ela tentou parecer alegre, mas não conseguiu manter isso.
2 – Agora, keep up como acompanhar. Note nos exemplos em que a frase indica que acompanha-se algo ou alguém, que é usado with juntamente com o phrasal verb. Observe:
Try to keep up!
Tente acompanhar!
He had to hurry to keep up with her.
Ele teve que se apressar para acompanhá-la.
You're running so fast that I cannot keep up with you.
Você está correndo tão depressa que eu não consigo te acompanhar.
I don't make enough money to keep up with your spending.
Eu não faço tanto dinheiro para acompanhar seus gastos.
3 – Os últimos exemplos serão de keep up como manter acordado:
It's late. I'd better not keep you up any longer.
Está tarde. É melhor não te manter acordado mais tempo.
My neighbours kept me up till after 4 am with their loud music last night.
Meus vizinhos me mantiveram acordado até depois das 4 da manhã com sua música alta noite passada.
(Repare na forma do passado simples de keep – kept.)
Try to keep him up until I can get his bed made.
Tente mantê-lo acordado até que eu consiga fazer sua cama.
Keep her up for a few minutes longer.
Mantenha ela acordada por mais alguns minutos.
Já conhecia o phrasal verb keep up? Conhece mais exemplos com essa expressão? Comente aqui! E compartilhe o post!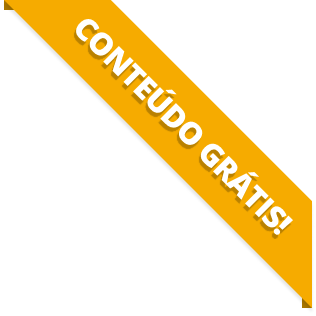 BAIXE O MATERIAL DO POST(PDF+MP3) PARA ESTUDAR QUANDO E COMO QUISER.