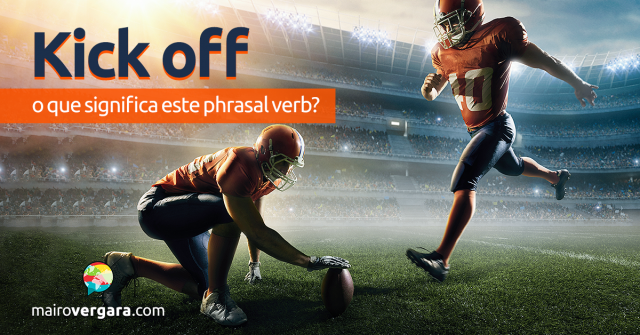 O phrasal verb do post de hoje tem muito a ver com sua tradução literal, porém é importante entender o seu contexto de uso para não fazer confusão desnecessária. Kick Off ao pé da letra significa "chutar fora", porém você verá no post de hoje que a estrutura também é usada para expressar a ideia de iniciar algo, substituindo e com o mesmo sentido de start e begin. Além disso, outros dois possíveis sentidos para kick off podem ser "expulsar alguém" de um grupo e, outro bem comum entre gamers e internautas, desconectar alguém de uma rede, de um site, games ou algo do tipo.
Agora, para realmente entender e internalizar esses sentidos, é de extrema importância que você pratique regularmente os exemplos disponibilizados no post. Para ajudar nisso, dê uma lida no nosso tutorial do Anki para aprender a usar os exemplos de maneira eficiente e a potencializar seus estudos.
Então vamos lá. Observe os exemplos de cada sentido:
1 – Kick off expressando o sentido de começar, iniciar. Esta é uma outra maneira de se dizer start ou begin.
We are going to kick off the school year with a pool party at my teacher's house.
Nós vamos começar/iniciar o ano escolar com uma festa na piscina na casa do meu professor.
The manager decided to kick off the sale with an email flyer to alert customers about the deals.
O gerente decidiu lançar/iniciar a venda com um panfleto via e-mail para alertar os clientes sobre as ofertas.

Let's kick off this celebration with some champagne!
Vamos começar esta comemoração com um pouco de champagne!
(É muito comum o uso de "some" antes de substantivos para expressar a ideia de "um pouco" daquilo. Por exemplo: some coffee = um pouco de café.)
2 – Kick off expressando a ideia de expulsar alguém de um certo grupo. Se você prestar atenção, notará que a tradução literal significa "ser chutado" do time, equipe, do grupo etc… De maneira informal, até mesmo em português isso poderia significar ser expulso. Observe:
After Hugo got three red card penalties in a row, his coach kicked him off the team.
Depois de Hugo receber três cartões vermelhos seguidos, seu técnico o expulsou da equipe.
(Apesar de termos a palavra "penalties" na frase, em português não é comum usarmos a palavra nesse contexto, afinal soaria estranho dizer: "…receber três penalidades de cartão vermelho…". O mais comum é falarmos como na tradução, então não se assuste.)
Marcey was kicked off the team because she was late to practice for three weeks.
Marcey foi expulsa da equipe porque ela chegou atrasada no treino por três semanas.
(Ou seja, Marcey foi chutada pra fora da equipe.)
I might get kicked off the Leadership Team if I don't pass this certification test!
Eu posso ser expulso da equipe de liderança se eu não passar nesse teste de certificação.
3 – Agora, kick off com o sentido de ser desconectado de uma rede de internet ou algum tipo de conta online.
Since our log cabin was so remote, I kept getting kicked off of the wi-fi network.
Como a nossa cabana era muito remota, eu ficava sendo desconectado da rede wi-fi.
(Uma "log cabin" é uma cabana feita de toras. A ideia aqui é que essa cabana ficava muito isolada e, por isso, a rede de internet ficava caindo.)
Every time George tries to log in to his email account, it kicks me off my email.
Toda vez que o George tenta logar em sua conta de e-mail, eu sou desconectado do meu e-mail.
You might get kicked off the internet if you sit too far away from the wireless router.
Você pode ser desconectado da internet se você se sentar muito longe do roteador wireless.
4 – And last but not least, kick off com o sentido de iniciar ou dar continuidade a uma partida de football. Este sentido se refere principalmente ao chute inicial da partida.
It took so long to park that car that we missed the opening kick off of the football game.
Demorou tanto para estacionarmos aquele carro que nós perdemos o chute de inicial do jogo de football.
The visiting team won the coin toss, so they get to kick off first.
A equipe visitante venceu o cara ou coroa, então eles deram o chute primeiro.
(Eles deram o chute inicial, eles começaram a partida.)

Hank couldn't believe that he scored a goal after the first kick off of the match.
Hank não conseguia acreditar que ele tinha marcado um gol depois do primeiro chute da partida.
(Aqui fica evidente que "kick off" se refere particularmente ao chute.)
There you have it folks! Now, it's time to get your hands dirty and hit the books! (I mean, the post). Não se esqueça de baixar o material de apoio que disponibilizamos no final do post. Até a próxima dica.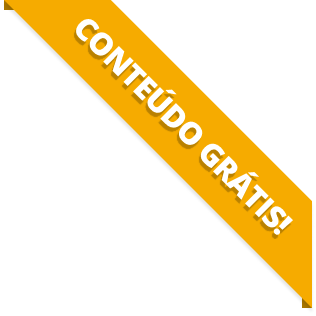 BAIXE O MATERIAL DO POST(PDF+MP3) PARA ESTUDAR QUANDO E COMO QUISER.