A expressão larger-than-life é bem comum em inglês; na mídia, em conversações, etc. O sentido de larger-than-life é simples: "algo que recebe muita atenção, por ser extravagante". Em alguns contextos, o sentido é um pouco diferente: "algo que recebe atenção exagerada, considerando-se sua importância real".
A tradução literal de larger-than-life é "maior-que-a-vida". As traduções reais que geralmente se faz dela, como você verá mais adiante, são "notoriamente extravagante" ou, no segundo caso, "de uma importância descomunal".
Vamos agora aos exemplos de larger-than life em contexto. Recomendo que você leia e ouça cada uma das frases várias vezes, e depois use o Anki para revisar e memorizar de verdade a expressão. Não conhece o Anki? Sempre recomendamos esse fantástico programa de revisão; você pode conferir o tutorial completo que fizemos sobre ele.
He was a fun and larger-than-life character.
Ele era um personagem divertido e notoriamente extravagante.
And it was as if he was suddenly larger-than-life.
E foi como se ele de repente fosse de uma importância descomunal.
She's outgoing, vivacious – larger-than-life.
Ela é extrovertida, vivaz — notoriamente extravagante.
There's something larger-than-life about his frame, his presence.
Há algo notoriamente extravagante sobre sua postura, de sua presença.
Most characters in his movies are somewhat larger-than-life.
A maioria dos personagens nos filmes dele são um tanto extravagantes.
Throughout his career he's always been a larger-than-life character.
Ao longo de sua carreira, ele tem sempre sido um personagem notoriamente extravagante.
Celebrities are always larger-than-life to their fans.
Celebridades são sempre de uma importância descomunal para seus fãs.
Perry seemed larger-than-life to those who had only read about him.
Perry parecia notoriamente extravagante para aqueles que haviam apenas lido sobre ele.
He is a colorful character, larger-than-life, fun, friendly and always joking.
Ele é um personagem colorido, notoriamente extravagante, divertido, amigável e sempre brincalhão.
His superhuman strength gives the story a larger-than-life quality, like a fable.
A força sobre-humana dele dá à história uma qualidade notoriamente extravagante, como uma fábula.
The larger-than-life owner attracted some of the biggest acts of the 60s and 70s.
O proprietário notoriamente extravagante atraiu alguns dos maiores protestos dos anos 60 e 70.
Se curtiu o post de hoje, compartilhe com os colegas. Qualquer dúvida ou sugestão, comente abaixo e até mais!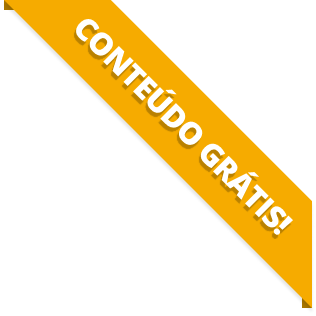 BAIXE O MATERIAL DO POST(PDF+MP3) PARA ESTUDAR QUANDO E COMO QUISER.