O phrasal verb lay up pode ter três sentidos. É sinônimo de "acamar" — ou seja, "deixar de cama"; geralmente se tratando de uma doença —, de "imobilizar" algo, para fazer reparos e, por fim, "estocar" coisas para uso futuro. É sem dúvida uma adição útil e importante ao seu vocabulário.
Vejamos agora frases de exemplo com lay up. Para dominar de fato esse phrasal verb, recomendamos que, além de estudar as frases, você use o Anki. Ele é um programa de revisão muito útil, que nos ajuda a aumentar nosso vocabulário rapidamente e com consistência. Veja nosso tutorial completo do Anki, para saber mais.
1 – O primeiro sentido de lay up é "acamar". Seguem os exemplos:
He's still laid up with a bad back.
Ele ainda está acamado, com um problema nas costas.
("[…] a bad back" é, palavra por palavra, "uma má costa".)
I was laid up with the flu for a week.
Eu estive acamado com gripe durante uma semana.
I was laid up for two weeks after my accident.
Eu estive acamado por duas semanas, após meu acidente.
A broken leg laid me up for two months.
Uma perna quebrada me deixou acamado por dois meses.
Flu laid up everyone at work for a week or more.
A gripe deixou de cama todos no trabalho por uma semana ou mais.
Man, that cold laid me up for a week — all I did was sleep.
Cara, aquela gripe me deixou de cama por uma semana — tudo o que eu fiz foi dormir.
2 – O segundo sentido é "imobilizar" ou "parar" (geralmente uma máquina) para que sejam feitos reparos:
My car is laid up for repairs.
Meu carro está parado para reparos.
The accident laid up the ship for repairs.
O acidente imobilizou o navio para reparos.
A wreck laid the bus up for months.
Uma batida imobilizou o ônibus por meses.
A collision will lay your ship up for days, if not longer.
Uma colisão vai imobilizar seu navio por dias, se não por mais tempo.
You need to lay that boat up and fix the sail.
Você precisa parar aquele navio e consertar a vela.
3 – O terceiro é "estocar" determinado bem escasso para uso futuro:
Try to lay as much of it up as you can.
Tente estocar o máximo que você conseguir.
("[…] lay as much of it up as you can" pode ser visto, de forma mais literal, como "estocar tanto quanto de isso quanto você conseguir.")
I am trying to lay up some firewood for the winter.
Eu estou tentando estocar um pouco de madeira para o inverno.
I better lay up a supply of paper towels now!
É melhor eu estocar um suprimento de papel toalha agora!
We must lay up many supplies for our long journey.
Nós devemos estocar muitos suprimentos para a nossa longa jornada.
We bought a bushel of seed and laid half of it up for planting next year.
Nós compramos um alqueire de sementes e estocamos metade para plantar no ano seguinte.
Gostou do post? Compartilhe com outros aprendizes. Se tiver alguma dúvida ou sugestão para nós, comente abaixo. Até a próxima!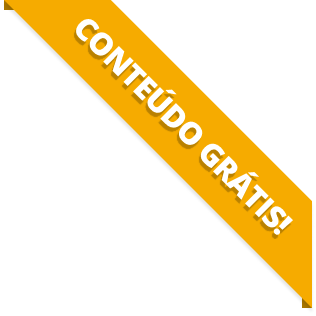 BAIXE O MATERIAL DO POST(PDF+MP3) PARA ESTUDAR QUANDO E COMO QUISER.