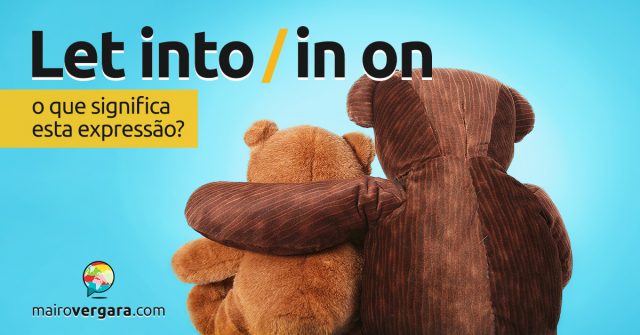 Hoje vamos estudar dois phrasal verbs similares: let into e let in (este último possuindo a forma similar let in on). Ambos têm dois sentidos, dos quais trazemos diversas frases de exemplo. Se ainda não conhece o Anki e como usá-lo para praticar com essas frases, veja o tutorial completo do Anki, antes de prosseguir. Dito isso, vamos aos sentidos e exemplos de let into, let in e let in on.
Let into
1 – O primeiro sentido de let into é o de "deixar (alguém) entrar (num determinado local)":
A kid that he let into his own house.
Uma criança que ele deixou entrar em sua própria casa.
They didn't let any customers into the store until 10 o'clock sharp.
Eles não deixaram nenhum cliente entrar na loja até às 10h em ponto.
I thought about the people that I've let into my life since I've been back.
Eu pensei nas pessoas que deixei entrar na minha vida desde que voltei.
You still hear the fox you let into our henhouse?
Você ainda ouve a raposa que você deixou entrar em nosso galinheiro.
I've been told he's a power that can't be let into the world.
Me disseram que ele é um poder que não pode ser permitido entrar em nosso mundo.
2 – O segundo sentido de let into é "colocar (algo em uma superfície)":
To let a pipe into the wall.
Colocar um cano na parede.
The basin is partly let into the wall.
A bacia é parcialmente colocada na parede.
Two stone plaques are let into the wall on either side of the entrance.
Duas placas de pedra são colocadas na parede em qualquer lado da entrada.
Let in
1 – O primeiro sentido de let in é idêntico ao de let into, ou seja, "deixar entrar":
Don't let anybody in — I'll be back in 15 minutes.
Não deixe ninguém entrar — eu estarei de volta em 15 minutos.
Balconies shaded with lattice-work which lets in air but not light.
Sacadas sombreadas com treliças que deixam entrar ar, mas não luz.
He climbed out of bed and opened the window to let in some fresh air.
Ele saiu da cama e abriu a janela para deixar entrar um pouco de ar fresco.
2 – O segundo sentido é "contar (um assunto ou segredo a alguém)". Nesse caso, é usado let in on, ao invés de simplesmente let in:
If you promise not to tell, I'll let you in on a secret.
Se você prometer não contar, eu vou te contar um segredo.
They were planning something, but they wouldn't let me in on it.
Eles estavam planejando algo, mas eles não me contavam.
Bill, could you let me in on your techniques for getting along with girls?
Bill, você poderia me contar suas técnicas para se dar bem com as mulheres?
The plan was so well guarded they only let three people in on it.
O plano foi tão bem protegido que eles contaram a três pessoas apenas.
Se tiver qualquer dúvida sobre os phrasal verbs de hoje, conte para a gente nos comentários. Compartilhe o post com outros aprendizes e até a próxima!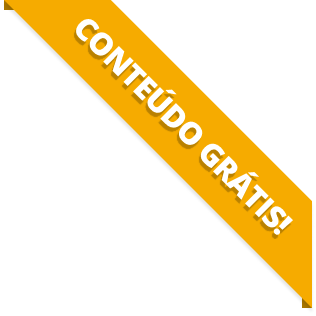 BAIXE O MATERIAL DO POST(PDF+MP3) PARA ESTUDAR QUANDO E COMO QUISER.