Hoje veremos uma expressão do inglês cujo significado tem uma relação bem próxima a ideia que ela nos sugere "ao pé da letra". Let off the hook significa literalmente "libertar do gancho/anzol" (alusão a um peixe que se liberta do anzol). A ideia na realidade é simples: let (someone) off the hook quer dizer livrar uma pessoa de uma responsabilidade, obrigação, punição, qualquer situação difícil/desagradável ou até mesmo da acusação/suspeita de um crime. Mais informalmente, podemos entender a expressão como "livrar a barra de alguém".
Dito isso, o primeiro passo para você dominar de verdade e nunca esquecer a expressão let off the hook é o seguinte: ler e escutar as várias frases de exemplo abaixo. O segundo passo, é inserir todas elas em um software chamado Anki, que você conhece em detalhes clicando neste link. Resumidamente, ele serve para que você revise as frases para não esquecer a expressão.
Vamos então aos exemplos de let off the hook (as traduções são adequadas a cada contexto e devem servir-lhe apenas como ferramenta para lembrar o sentido da expressão):
Thanks for letting me off the hook. I didn't want to attend that meeting.
Obrigado por me livrar dessa barra. Eu não queria comparecer àquela reunião.
I couldn't get myself off the hook no matter what I tried.
Eu não conseguia me safar dessa não importa o que eu tentasse.
("Get off the hook" é uma variação possível e também muito usada.)
I lied to get him off the hook.
Eu menti para livrar a barra dele.
You didn't think I was letting her off the hook that easily, did you?
Você não pensou que eu iria deixar ela se safar tão fácil, pensou?
She let him off the hook since that also meant letting herself off the hook.
Ela livrou a barra dele já que isso também significava livrar a barra dela.
He's just happy to be off the hook on that harassment charge.
Ele está apenas feliz de estar livre de qualquer perigo naquela acusação de assédio.
She got him off the hook by lending him her class notes.
Ela o livrou da difícil situação emprestando a ele suas anotações de classe.
I don't know how the muggers got off the hook.
Eu não sei como os assaltantes se livraram da acusação.
(O contexto implica que se tratava de uma acusação.)
Once they found the real culprit, they let Mary off the hook.
Uma vez que eles encontraram o real culpado, eles livraram a Mary da suspeita.
I'll let you off the hook this time, but never again.
Eu vou livrar a sua barra dessa vez, mas nunca novamente.
Let me off the hook with a mild reprimand.
Livra minha barra com uma leve advertência.
John's agreed to go to the meeting in my place so that lets me off the hook.
John concordou em ir a reunião no meu lugar, então isso me livra da responsabilidade.
Aprendeu let off the hook pra valer? Então compartilhe o post para que mais pessoas o façam. Não se esqueça de usar o Anki, um grande abraço e até a próxima!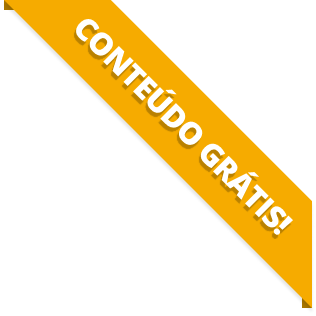 BAIXE O MATERIAL DO POST(PDF+MP3) PARA ESTUDAR QUANDO E COMO QUISER.