Let out é um phrasal verb conhecido por muitos com o sentido de "deixar sair". Só que você sabia que ele ainda tem outros cinco sentidos? E para que nenhum deles passe despercebido por você depois de ler este artigo, coloque todos os exemplos abaixo no seu Anki para praticá-los.
Pois é, além ter o sentido literal de deixar sair de um lugar, let out quer dizer fazer ou "soltar" um som; alargar uma peça de roupa; alugar um lugar; chegar ao fim (quando estamos falando de um filme ou evento) e, por fim, contar ou revelar algo secreto para alguém. Vamos aos exemplos?
1 – Let out no sentido de deixar alguém sair de um lugar:
Would you let the dog out, please?
Você poderia deixar o cachorro sair, por favor?
Please let the president out of the car.
Por favor, deixe o presidente sair do carro.
Don't let the snake out!
Não deixe a cobra sair!
2 – Let out como fazer um barulho:
As he walked away, he let out a sigh of relief.
Conforme ele se afastou, ele soltou um suspiro de alívio.
She let out a scream of terror.
Ela soltou um grito de horror.
(O passado de "let" é"let". Como ele não muda, você precisa estar atento ao contexto da frase para saber em qual tempo verbal ela está.)
She let out a torrent of curses.
Ela soltou uma enxurrada de xingamentos.
3 – Let out no sentido de alargar uma roupa:
I'm going to have this skirt let out.
Eu terei que alargar essa saia.
She had to let her overcoat out because she had gained some weight.
Ela teve que alargar seu sobretudo porque ela tinha ganhado um pouco de peso.
I see you have had to let out your trousers.
Eu vejo que você teve que alargar suas calças.
4 – Agora, let out como alugar:
I let the back room out to a college boy.
Eu alugo o quarto dos fundos para um estudante.
I let out the back room to someone.
Eu alugo o quarto dos fundos para alguém.
We could always let out the spare room.
Nós sempre podemos alugar o quarto sobrando.
5 – Let out como chegar ao fim:
The movie has just let out.
O filme acabou de acabar.
What time does the movie let out?
A que horas o filme acaba?
The meeting let out at about seven o'clock.
A reunião chegou ao fim mais ou menos às sete horas.
School lets out in June.
A escola chega ao fim em junho.
6 – Por fim, let out no sentido de revelar algo secreto:
It was supposed to be a secret. Who let it out?
Era para ser um segredo. Quem o revelou?
Who let that story out?
Quem revelou aquela história?
If anyone lets out this information, they will face immediate punishment.
Se alguém revelar essa informação, eles irão enfrentar punição imediata.
Comente com a gente o que achou deste post sobre let out e, caso tenha gostado, compartilhe em suas redes sociais.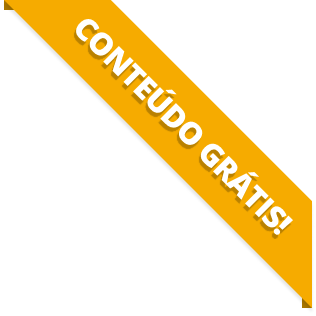 BAIXE O MATERIAL DO POST(PDF+MP3) PARA ESTUDAR QUANDO E COMO QUISER.