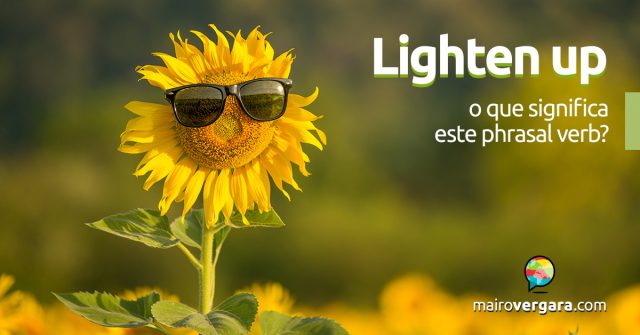 O phrasal verb de hoje é super comum e sem dúvida muito útil. Lighten up pode significar iluminar (o verbo lighten equivale a "iluminar") um ambiente físico ou, de modo mais figurado, tornar mais sereno, desanuviar, animar um ambiente ou o estado de espírito de uma pessoa.
Veremos diversos exemplos de ambos os sentidos. Você deve estudá-los e ouvir a narração repetidas vezes, de modo a fixar bem o phrasal verb — e também, é claro, melhorar sua compreensão do inglês falado, no geral. Além disso, veja nosso tutorial do Anki, se você ainda não conhece essa ferramenta de revisão simplesmente perfeita para usar com este material.
1 – Lighten up no sentido de "iluminar" um ambiente:
The room lightened up.
A sala iluminou-se.
Suddenly a bright glare of torches lightened up the place.
De repente, um intenso brilho de tochas iluminou o lugar.
The bright red helium balloons lightened up the venue.
Os brilhantes balões vermelhos de hélio iluminaram o local.
Paint the ceiling with a coat of fresh, white paint to immediately lighten up the room.
Pinte o teto com um revestimento de tinta fresca, branca, para imediatamente iluminar a sala.
2 – Agora, confira lighten up no sentido de "tornar (um ambiente ou indivíduo) menos sério; animar":
What can we do to lighten things up?
O que nós podemos fazer para animar as coisas?
After a glass of wine, he lightened up a bit.
Após um copo de vinho, ele animou-se um pouco.
The conversation lightened me up a bit.
A conversa me animou um pouco.
I wish he'd lighten up a bit and realize that we were only joking.
Eu queria que ele animasse um pouco e percebesse que nós estávamos apenas brincando.
Oh, lighten up, it's not a matter of life or death.
Ah, não fique tão sério, não é uma questão de vida ou morte.
Why don't you just relax and enjoy yourself? Lighten up!
Por que você não simplesmente relaxa e se diverte? Anime-se!
Everything will work out fine, so stop worrying and lighten up.
Tudo vai ficar bem, então pare de se preocupar e anime-se.
("Everything will work out fine" e algumas frases similares são maneiras de tentar consolar alguém.)
Lighten up, buddy. I didn't give you away. Are we playing cards or what?
Anime-se, amigo. Eu não te entreguei. Nós estamos jogando cartas ou o quê?
(Veja nosso post sobre o phrasal verb "give away", que nesse contexto significa "revelar", "entregar".)
Curtiu conhecer este phrasal verb? Deixe seu comentário abaixo, compartilhe o post e até a próxima!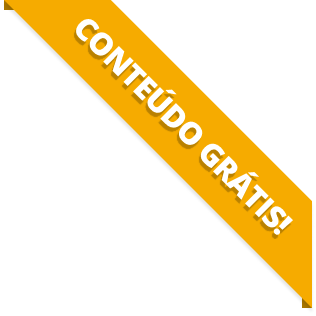 BAIXE O MATERIAL DO POST(PDF+MP3) PARA ESTUDAR QUANDO E COMO QUISER.