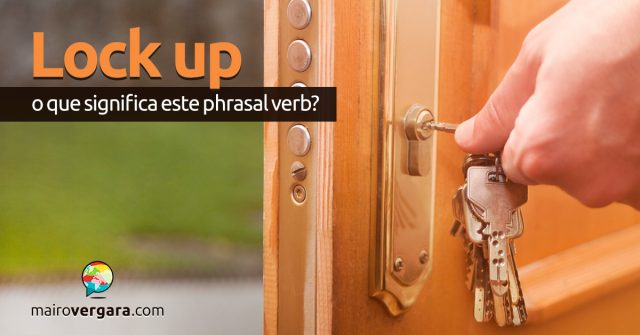 Lock up é usado de três maneiras diferentes, mas com sentidos semelhantes. Esse phrasal verb quer dizer trancar janelas, portas; trancar algo em um lugar seguro e também prender alguém em uma prisão ou num hospital psiquiátrico. Ou seja, lock up é sempre usado em contextos de fechar ou trancar. Observe nos exemplos abaixo:
1 – O primeiro sentido de lock up que veremos é trancar portas e janelas:
Since you are the manager, you have to lock up before you can leave work.
Já que você é o gerente, você tem que trancar tudo antes de poder sair do trabalho.
(Na frase acima, a tradução de "lock up" foi "trancar tudo" pois passa a ideia de trancar todas as portas e janelas.)
We always lock up the house when we leave for vacation.
Nós sempre trancamos a casa quando nós saímos de férias.
I'm locking up these windows so no one can break in.
Eu vou trancar essas janelas para que ninguém possa invadir/entrar.
You locked up the basement before we left, right?
Você trancou o porão antes de sairmos, certo?
("Locked" é o passado de "lock".)
2 – Agora, lock up no sentido de trancar algo num lugar seguro.
Sheila locks up her jewelry in a safe every night.
Sheila tranca suas jóias em um cofre todas as noites.
These watches don't cost much, so they don't need to be locked up.
Esses relógios não custam muito, então eles não precisam ser trancados.
Are you locking up the money we made tonight?
Você vai trancar/guardar o dinheiro que nós ganhamos hoje?
3 – Prender alguém em uma prisão ou hospital psiquiátrico também é um sentido de lock up:
That man is so dangerous, he needs to be locked up!
Aquele homem é tão perigoso que ele precisa ser preso!
They are going to lock her up after it was announced that she was guilty.
Eles vão prendê-la depois que foi anunciado que ela era culpada.
I hope they lock up whoever did this crime.
Eu espero que eles prendam quem quer que cometeu esse crime.
Lembre-se de baixar o Anki clicando aqui, caso ainda não o tenha feito, para poder praticar bastante os exemplos acima. Assim, você consegue internalizar melhor qualquer expressão ou conceito que precisar! Gostou do post? Comente e compartilhe =)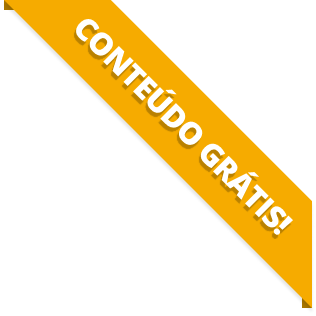 BAIXE O MATERIAL DO POST(PDF+MP3) PARA ESTUDAR QUANDO E COMO QUISER.