A palavra long é muito usada em sua função de adjetivo, quando queremos dizer que algo é longo, comprido ou demorado. Mas sabia que long também pode ser um verbo? É isso que aprenderemos no post de hoje.
O verbo long significa "almejar" ou "ansiar rever". Ele é usado para falar de algo que a pessoa deseja muito fazer ou de uma pessoa que ela quer muito reencontrar, em especial se isso for demorar para acontecer ou até mesmo se for algo impossível de se realizar.
Podemos utilizar as preposições for e to com o verbo long. Qual a diferença entre elas? O significado do phrasal verb é o mesmo em ambos os casos, é simplesmente uma questão da palavra que vier depois da preposição: for é usado antes de substantivos ou adjetivos, enquanto to é usado antes de verbos. Simples, né? Existe também a possibilidade de usar ambos na frase, na estrutura long for someone to do something.
Comecemos vendo algumas frases com o phrasal verb long for:
We all long for peace.
Todos nós almejamos a paz.
He longed for the good old days.
Ele almejava os bons e velhos tempos.
After so many years in a stuffy office job, she longed for adventure around the world.
Após tantos anos em um emprego enfadonho de escritório, ela ansiava por aventura ao redor do mundo.
I long for the carefree days of my youth.
Eu almejo os dias despreocupados da minha juventude.
It was freezing outside, and Marcia longed for a hot drink.
Estava congelando lá fora, e a Marcia almejava uma bebida quente.
This was the excitement that she had secretly longed for.
Esta era a excitação que ela havia secretamente almejado.
I long for the day when cancer is but a distant and unpleasant memory.
Eu almejo o dia em que o câncer seja apenas uma memória distante e desagradável.
Walter longed for his hometown in the mountains.
O Walter almejava sua cidade natal nas montanhas.
Quando se tratar de pessoas, traduziremos long for por "ansiar rever":
I long for you, my love.
Eu anseio rever você, meu amor.
I love my job, but I long for my family when I have to spend so much time on the road.
Eu amo meu emprego, mas eu anseio rever minha família quando eu tenho de passar tanto tempo na estrada.
She is longing for her old friends.
Ela está ansiando rever seus velhos amigos.
Veja agora algumas frases com long to, seguido sempre de verbos, e perceba que o significado do phrasal verb é o mesmo:
She longed to see him again.
Ela almejava vê-lo novamente.
They were just longing to return home.
Eles estavam apenas almejando voltar para casa.
I'm longing to see you again.
Estou almejando ver você novamente.
They long to find new worlds where freedom is possible.
Eles almejam encontrar novos mundos onde a liberdade seja possível.
More than anything, I long to have someone who loves me unconditionally.
Mais que qualquer coisa, eu almejo ter alguém que me ama incondicionalmente.
Perhaps soon, he would meet them both and ask that one question that he longed to ask: why?
Talvez em breve, ele encontraria a ambos e perguntaria aquela questão que ele almejava perguntar: por quê?
I'm longing to meet her.
Eu estou almejando conhecê-la.
Finalmente, vejamos frases que utilizam ambas as preposições na estrutura long for someone to do something:
They longed for the winter to be over.
Eles almejavam que o inverno acabasse.
She longed for the chance to speak to him in private.
Ela almejava a chance de falar com ele em particular.
I was tired and longing for her to leave.
Eu estava cansado e almejando que ela fosse embora.
Gostou de aprender sobre o phrasal verblong for/to?
Então escolha algumas frases e adicione ao Anki, para acrescentar mais este phrasal verb ao seu vocabulário. E que tal formular uma frase com long for ou long to e deixar aqui nos comentários? See you next time!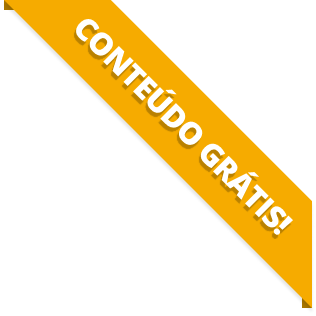 BAIXE O MATERIAL DO POST(PDF+MP3) PARA ESTUDAR QUANDO E COMO QUISER.