Se você acompanha nossos posts diários sobre phrasal verbs, já deve estar careca de saber o que eles são. Então, vou direto ao assunto: o phrasal verb look down on. Essa expressão quer dizer menosprezar.
Neste phrasal verb, ao contrário de muitos outros, podemos encontrar um sentido pela sua estrutura. A tradução literal de look down on seria algo semelhante a "Olhar de cima para baixo" ou ainda mais ao pé da letra "Olhar para baixo sobre (alguém)". Todos sabemos que em português, quando olhamos alguém de cima para baixo, queremos dizer que menosprezamos a pessoa por alguma atitude ou por qualquer outra razão.
Lembre-se que, apesar de look down on ter apenas um sentido, você precisa praticar para realmente entender como esse phrasal verb funciona no seu contexto correto. Eu gosto de indicar o Anki para todos que queiram uma ferramenta que auxilie nos estudos. Se quiser saber mais sobre o Anki, clique aqui.
Veja abaixo alguns exemplos com o phrasal verb look down on:
She looks down on anyone who hasn't had a university education.
Ela menospreza qualquer um que não tenha tido uma educação universitária.
He looks down on his colleagues because he thinks he's better than they are.
Ele menospreza seus colegas porque ele acha que é melhor que eles são.
"A lot of people look down on us because we're homeless," she says.
"Muita gente nos menospreza porque nós somos sem-teto", ela diz.
I feel like they kind of look down on you in a way.
Eu sinto como se eles meio que menosprezassem você de certa forma.
People who have gone to a university, they look down on you because you haven't.
Pessoas que foram a uma universidade, eles menosprezam você porque você não foi.
Her art and theater friends look down on people like the Banks.
Seus amigos da arte e do teatro menosprezam pessoas como os Banks.
You're not going to look down on the players from teams that are not there.
Você não vai menosprezar os jogadores dos times que não estão lá.
(Perceba que antes de look down on temos a expressão going to, que passa a ideia de que algo vai acontecer em um futuro próximo.)
Don't look down on a child.
Não menospreze uma criança.
I tried not to look down on the locals for building everything out of wood.
Eu tentei não menosprezar os locais por construírem tudo de madeira.
And yet he does not look down on me. He talks to me.
E mesmo assim ele não me menospreza. Ele conversa comigo.
Lembre-se, por mais simples que a expressão seja, para que você realmente a aprenda, a prática é necessária. Por isso, pratique bastante para que seu inglês fique ainda melhor! Gostou? Compartilhe e comente!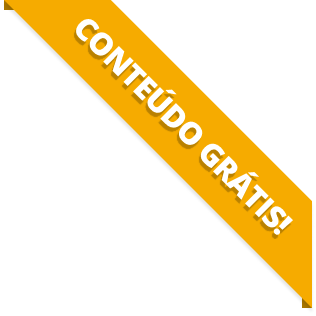 BAIXE O MATERIAL DO POST(PDF+MP3) PARA ESTUDAR QUANDO E COMO QUISER.