Olá pessoal! how's it going? Estamos chegando perto do natal, que será daqui a exatos 4 dias. Apesar de todo clima natalino e da atmosfera boa que esta data traz, a vida não para, assim como as decepções, problemas pessoas e assim por diante. Meio dramático, mas todos nós temos conversas sobre assuntos que às vezes, não são muito bons. Ainda assim, manter o otimismo é essencial para se manter o equilíbrio e auto controle, para que possamos sair de situações complicadas. Pensando nisso, e na importância da habilidade de se expressar em diversas situações, quem estuda inglês deve sempre buscar aprender expressões e estruturas específicas para determinadas situações.
A expressão de hoje é uma dessas expressões situacionais, que tem a função de mostrar o lado bom de algo que deu errado. Essa expressão é look on the bright side, que literalmente seria "olhar o lado brilhante", mas que melhor traduzido, seria o nosso "olhar pelo lado bom". Veja o exemplo abaixo:
Look on the bright side. Things could have been much worse than they are.
Olhe pelo lado bom. As coisas poderiam ter sido muito pior do que elas são.
É uma expressão bem fácil de se aprender, útil e interessante. Expressões como essa fazem nosso inglês soar mais natural, menos robótico. Além da expressão já citada, podemos usar uma variação dela que é somente on the bright side, você verá no decorrer dos exemplos.
Por falar em exemplos, é claro que teremos vários neste post. Mas para que você potencialize seus resultados e internalize a expressão, dê uma lida neste post do Anki, e descubra como essa ferramenta pode tornar seus estudos muito mais eficientes.
Então vamos aos exemplos. Observe com atenção:
Look on the bright side. The accident insurance might pay for a new car.
Olhe pelo lado bom. O seguro contra acidentes pode pagar por um carro novo.

Look on the ​bright ​side – no one was ​badly ​hurt.
Olhe pelo lado bom – Ninguém foi gravemente ferido.

On the bright side, the car you wrecked was covered by insurance.
Pelo lado bom, o carro que você destruiu estava coberto pelo seguro.

Always look on the bright side of life!
Sempre olhe pelo lado bom da vida!

Look on the bright side – you'll save money by not going.
Olhe pelo lado bom – você vai poupar dinheiro não indo.
(No caso, indo para algum lugar, viagem, em que seria necessário gastar dinheiro)
I know your boyfriend ended your relationship, but look on the bright side. You'll find a new boyfriend soon!
Eu sei que seu namorado terminou sua relação, mas olhe pelo lado bom. Você irá encontrar um novo namorado em breve!
On the bright side, I was able to cut costs by 35%.
Pelo lado bom, eu fui capaz de cortar os custos em 35%.
(Aqui temos a expressão encurtada)
He was always the one who looked on the bright side, the optimistic one.
Ele sempre era o que olhava pelo lado bom, o otimista.
With so many good things happening, it is so difficult not to look on the bright side, isn't it?
Com tantas coisas boas acontecendo, é tão difícil não olhar pelo lado bom, não é?
If you look on the bright side, you try to see things in an optimistic way, especially when something has gone wrong.
Se você olha pelo lado bom, você tenta ver as coisas de uma maneira otimista, principalmente quando alguma coisa deu errado.

I lost all my money and I couldn't afford a new house, but on the bright side, I started all over again.
Eu perdi todo o meu dinheiro e não pude pagar por uma casa nova, mas pelo lado bom, eu comecei tudo de novo.
Bom pessoal, chegamos ao fim do post de hoje. Se você gostou, não deixe de compartilhar e de acompanhar o nosso site. Nos próximos dias, mesmo com os feriados, estaremos a todo vapor produzindo mais conteúdo de qualidade para vocês. Até a próxima!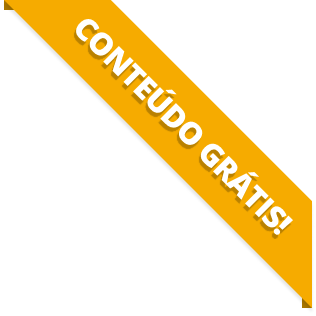 BAIXE O MATERIAL DO POST(PDF+MP3) PARA ESTUDAR QUANDO E COMO QUISER.