Loom large é uma expressão bastante útil. Ela pode ter dois significados diferentes. O primeiro é "ter grande importância, centralidade ou presença", e o segundo é "estar próximo de acontecer". Já a tradução bem ao pé da letra de loom large seria "pairar largo", o que não faz muito sentido.
Vamos ver uma série de exemplos de loom large em contexto. Basta ler e ouvir essas frases atentamente para dominar a expressão. Em seguida, sempre recomendamos o uso do Anki, que é um fantástico programa de revisão, para que você realmente memorize o que estudou. Veja nosso tutorial completo do Anki e saiba mais.
1 – Seguem exemplos de loom large no sentido de "ter grande importância, presença ou centralidade":
Fear of failure loomed large in his mind.
O medo de fracasso era muito presente na mente dele.
(Nesse exemplo em particular, assim como no próximo, usamos uma tradução levemente diferente, que é mais adequada ao contexto.)
America loomed large in Hashimoto's early life.
A América foi muito central na vida de Hashimoto.
She was a critic who loomed large in literary circles.
Ela era uma crítica que tinha grande importância em círculos literários.
The issue of pay will loom large at this year's conference.
A questão do pagamento vai ter grande centralidade na conferência deste ano.
However, now another objection begins to loom large.
No entanto, agora outra objeção começa a ter grande importância.
In your last year of school, public exams loom very large in your mind.
Em seu último ano de escola, exames públicos têm grande centralidade na sua mente.
Energy policy will loom large in the policy decisions of the new government.
Política de energia vai ter grande centralidade nas decisões de política do novo governo.
2 – Agora, veja loom large no sentido de "estar próximo de acontecer" — na verdade, a tradução usada será "afigurar-se iminente", por ser mais fiel ao sentido original e adequar-se melhor sintaticamente:
The exams were looming large on the horizon.
Os exames estavam afigurando-se iminentes no horizonte.
This episode finds him deep in depression as divorce looms large.
Este episódio encontra-o em profunda depressão, à medida que o divórcio afigura-se iminente.
Eviction was looming large when the tenants could not pay their rent.
O despejo estava afigurando-se iminente, quando os inquilinos não podiam pagar seus aluguéis.
Rising tuition costs loom large in the minds of many parents.
O crescente preço de mensalidades afigura-se iminente na mente de muitos pais.
The possibility of civil war loomed large on the horizon.
A possibilidade de guerra civil afigurava-se iminente no horizonte.
The terrible problem of armed crime now looming large in our society.
O terrível problema do crime armado, agora afigurando-se iminente em nossa sociedade.
Martha wanted to take it easy for a week, but the bar exam loomed large.
Martha quis pegar leve por uma semana, mas o exame da OAB afigurava-se iminente.
("bar exam" é o equivalente Americano do "exame da OAB", que se faz no Brasil.)
We all started working much faster once the deadline loomed large on the horizon.
Nós todos começamos a trabalhar muito mais rápido, assim que o prazo de entrega se afigurou iminente no horizonte.
With the elections looming large, his government is fighting to keep energy prices under control.
Com as eleições afigurando-se iminentes, o governo dele está lutando para manter os preços de energia sob controle.
É isso por hoje. Se curtiu o post, lembre-se de compartilhar. Qualquer dúvida ou sugestão, comente abaixo. Até a próxima!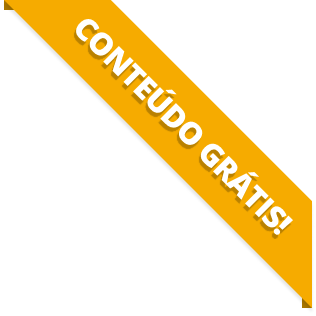 BAIXE O MATERIAL DO POST(PDF+MP3) PARA ESTUDAR QUANDO E COMO QUISER.