Assim como qualquer atividade na vida, o inglês deve ser exercitado diariamente, de preferência, até nos finais de semana. O ideal é fazer da língua algo ativo e constante em sua vida. E por falar nisso, hoje você vai aprender como se diz "perder o jeito" em inglês. Usamos essa expressão quando queremos dizer que perdermos a habilidade de fazer algo que costumávamos fazer bem.
Uma expressão que traduz muito bem esse conceito em inglês é to lose one's touch, que literalmente significa "perder o toque". Veja este exemplo abaixo:
Sandra used to make the best cakes, but ever since she lost her appetite for sweets, it seems like she's lost her touch with baking.
Sandra costumava fazer os melhores bolos, mas desde que ela perdeu seu apetite por doces, parece que ela perdeu o jeito para assados.
Como você pode ver, a expressão está no passado, o tempo verbal em que a expressão é normalmente usada. Antes de prosseguirmos para os próximos exemplos, dê uma lida no nosso tutorial do Anki para entender como usar todas as frases que disponibilizaremos de maneira realmente eficiente. Então vamos lá!
Hank used to be the star quarterback, but when he showed up for the recreational league, it seemed like he'd lost his touch.
Hank costumava ser o quarterback estrela, mas quando ele apareceu para a liga recreacional, parecia que ele tinha perdido o jeito.
After 15 years of not sailing, it seemed like Vanessa had lost her touch and couldn't figure out how to hoist the sail.
Depois de 15 anos sem velejar, parecia que Vanessa tinha perdido o jeito e não conseguia descobrir como içar a vela.
Sierra lost her touch when she wasn't able to go to her regular piano lessons for over 2 months.
Sierra perdeu o jeito quando ela não conseguia ir para suas aulas regulares de piano por mais de 2 meses.
The surgeon had a stroke that affected his right arm, and unfortunately he lost his touch for the precision surgeries he used to do.
O cirurgião teve um derrame que afetou seu braço direito e infelizmente ele perdeu o jeito para a precisão em cirurgias que ele costumava ter.
The lawyer had become slightly less aggressive over the years, and had lost his touch for arguing in the courtroom.
O advogado tornou-se ligeiramente menos agressivo ao longo dos anos e tinha perdido o jeito para argumentar no tribunal.

Since he hadn't played in over 3 years, Nelson had lost his touch on the tennis court, and wasn't able to hit as hard as he used to.
Como não tinha jogado por mais de 3 anos, Nelson tinha perdido o jeito na quadra de Tênis e não conseguia bater tão forte como costumava.
Max's vision had gotten worse in the last year or so which caused him to lose his touch for making men's tuxedos.
A visão de Max tinha piorado no último ano, o que fez com que ele perdesse o jeito para confeccionar smokings para homens.
The principal had lost his touch when it came to working with children, as he hadn't been a teacher in a classroom in over 15 years.
O diretor tinha perdido o jeito quando se tratava de trabalhar com as crianças, pois ele ficou sem trabalhar como professor em sala de aula por mais de 15 anos.
If you don't practice your violin every day, you will lose your touch for the strings and for the composition that you worked so hard to learn.
Se você não praticar violino todo dia, você irá perder o jeito com as cordas e com a composição que você trabalhou tão duro para aprender.
E aí, gostou do post de hoje? Se você quiser baixar este conteúdo para estudar offline, deixe seu e-mail no formulário do final deste post para receber o link para download na sua caixa de entrada. Até a próxima!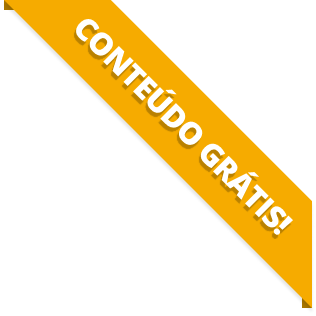 BAIXE O MATERIAL DO POST(PDF+MP3) PARA ESTUDAR QUANDO E COMO QUISER.