A palavra amends significa "indenização", "reparação" ou "compensação". Sabendo disso, fica mais fácil entender o significado da nossa expressão de hoje: make amends, usada sempre no plural.
Make amends tem o sentido de se redimir por algum erro cometido, compensar algum prejuízo causado ou ainda o sentido de fazer as pazes. Vejamos várias frases com essa expressão, para aprender a usá-la.
I'm not sure I can make amends for all the times I've let you down, but I want to try to be better for you.
Eu não tenho certeza de que posso me redimir por todas as vezes em que te decepcionei, mas eu quero tentar ser melhor para você.
They must make amends for the harm they've caused you.
Eles precisam se redimir pelo dano que causaram a você.
I'm sorry I upset you — how can I make amends? 
Sinto muito por ter te chateado — como posso me redimir?
He wanted to make amends for causing their marriage to fail.
Ele queria se redimir por fazer o casamento deles fracassar.
Is there any way I could make amends?
Existe alguma maneira em que eu possa me redimir?
I tried to make amends for the misunderstanding by sending her flowers.
Eu tentei me redimir pelo mal-entendido por mandar flores à ela.
She tried to make amends by inviting him out to dinner.
Ela tentou se redimir por convidá-lo para sair para jantar.
Try to make amends for the rude way you spoke to Lucy.
Tente se redimir pela maneira rude com que falou com a Lucy.
Maybe he could make amends to all those that he's hurt so terribly.
Talvez ele possa compensar todos aqueles que ele magoou tão terrivelmente.
Don't worry. I will make amends to her for my sister, who behaved so badly.
Não se preocupe. Eu irei compensá-la por minha irmã, que se comportou tão mal.
I will try to make amends to you for the accident. 
Eu tentarei te compensar pelo acidente.
He finished third in the 200 metres but hopes to make amends in the 100 metres.
Ele terminou em terceiro nos 200 metros, mas espera compensar nos 100 metros.
I'd like to make amends to you for my behavior last night.
Eu gostaria de te compensar pelo meu comportamento ontem à noite.
I know you two both mean well, but my father had plenty of chances to reach out and make amends.
Eu sei que vocês dois tem boas intenções, mas meu pai teve chances suficientes de entrar em contato e fazer as pazes.
Sometimes the best way to make amends is just to listen to the other person, without trying to defend yourself.
Às vezes a melhor forma de se fazer as pazes é apenas escutar a outra pessoa, sem tentar defender a si mesmo.
The worst was that it was too late to apologize and make amends to my friend.
O pior é que era tarde demais para pedir desculpas e fazer as pazes com meu amigo.
She tried to make amends by apologizing to him.
Ela tentou fazer as pazes por pedir desculpas a ele.
Entendeu? Mais uma expressão nova para o seu vocabulário: make amends. Que tal incluí-la em um cartão de memorização do Anki para não se esquecer mais dela? E se tiver ficado com alguma dúvida, deixe aqui nos comentários que a gente responde. See you next time!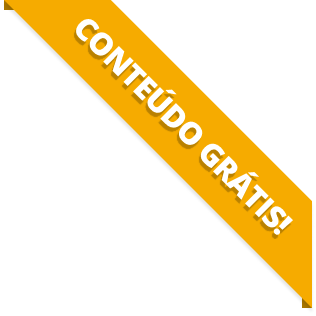 BAIXE O MATERIAL DO POST(PDF+MP3) PARA ESTUDAR QUANDO E COMO QUISER.