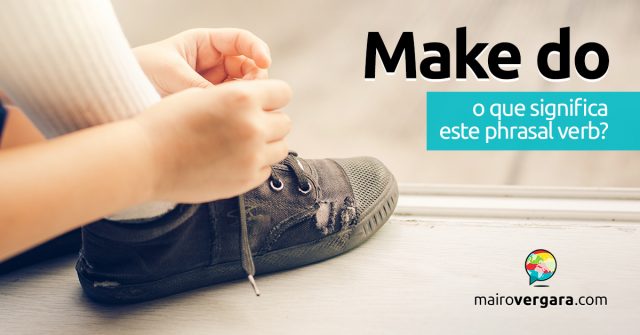 Você com certeza sabe que o verbo "fazer" se traduz tanto como make quanto como do, dependendo das circunstâncias. E provavelmente já parou para tentar entender quando qual é qual. Por que fazer um bolo é make a cake, enquanto que fazer a tarefa é do the homework?
Bem, isso é assunto para outro dia. Ou melhor, para o vídeo MAKE x DO | Qual a diferença e como usar?, que explica tudo direitinho.
Hoje estamos é dando uma olhada nesses dois verbos quando são combinados em um único phrasal verb: to make do. Se você colocasse isso no Google Tradutor antigamente, o resultado seria "fazer fazer". Bem engraçado e sem sentido, claro. Aliás, o Google ainda tem dificuldades com esse verbo — então ainda bem que você não precisa dele, pois cá estamos nós para ajudá-lo.
To make do, então, exprime a ideia contida na nossa expressão "se virar", ou seja, dar o melhor de si, ou obter os melhores resultados, com recursos inferiores ou insuficientes. To make do em geral é seguido da conjunção with (se virar com algo). E você também pode usar to make do without no sentido de "se virar sem algo ou alguém".
Vamos a alguns exemplos:
My new jacket got wet, so I'll have to make do with the old one.
A minha jaqueta nova se molhou, então vou ter que me virar com a velha.
Since we ran out of whole rice, we'll have to make do with white.
Já que o arroz integral acabou, vamos ter que nos virar com o branco.
In a survival course, you learn to make do with what you have.
Num curso de sobrevivência, você aprende a se virar com o que tem.
Don't worry, we'll make do.
Não se preocupe, nós nos viramos.
A true fighter makes do with what opportunities the moment gives him.
Um lutador de verdade se vira com as oportunidades que o momento lhe dá.
At the time I was unemployed and had to make do with what little tasks I could find.
Naquela época eu estava desempregado e tinha de me virar com todas as pequenas tarefas que conseguia achar.
We can make do without milk, but coffee is a must.
Podemos nos virar sem leite, mas o café é vital.
There was no decent wifi there, so we had to make do with an outrageously slow 3G internet.
Não havia um wi-fi que prestasse lá, por isso tínhamos que nos virar com uma internet 3G absurdamente lenta.
Can you make do without me until the guests arrive?
Você consegue se virar sem mim até que os convidados cheguem?
Luckily, she can make do with just a few hours of sleep every night.
Felizmente ela consegue se virar com só umas poucas horas de sono toda noite.
E pronto, agora você sabe traduzir to make do melhor do que o Google. Parabéns! E da próxima vez que usar a expressão "se virar" em português, lembre-se de traduzir mentalmente para o inglês — prática constante é a chave do sucesso! Adicione as frases e áudios ao seu Anki e bons estudos (: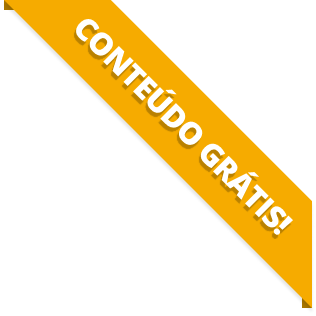 BAIXE O MATERIAL DO POST(PDF+MP3) PARA ESTUDAR QUANDO E COMO QUISER.