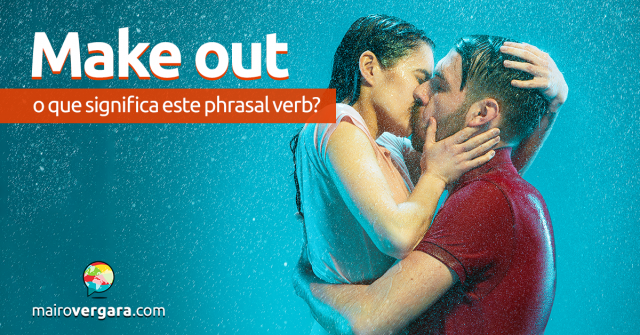 No post de hoje falaremos de um phrasal verb bem legal, que pode ser usado em diferentes situações. Make out tem cinco sentidos e todos bastante usados. O primeiro sentido dessa expressão é discernir, decifrar, ou seja, tentar entender algo com dificuldade. O segundo sentido de make out é escrever algo, especialmente quando endereçamos para alguém, como num cheque, por exemplo. Também usamos make out no sentido de fazer algo passar pelo que não é (dizemos "pintar algo como"), e no sentido de fingir. Por fim, utilizamos make out na gíria com o sentido de "dar uns amassos".
Como você pôde perceber, é necessário que você treine bastante o phrasal verb make out para poder internalizá-lo e utilizá-lo corretamente. Por isso, sugiro que você use o Anki para praticar os exemplos que daremos abaixo e, caso ainda não conheça essa ferramenta, clique aqui.
1 – Abaixo, os exemplos de make out no sentido de discernir:
It's so loud in here that I couldn't make out what she was whispering in my ear.
Está tão alto aqui que eu não pude discernir o que ela estava sussurrando no meu ouvido.
The letters on the road sign were so small that I couldn't make out which way to go.
As letras na placa da estrada eram tão pequenas que eu não pude discernir qual caminho ir.
Sometimes Mr. Andrews talks too softly for his students to make out what he is saying.
Às vezes o senhor Andrews fala muito suavemente para seus alunos discernirem o que ele está dizendo.
2 – Agora, make out como escrever algo, geralmente endereçando a alguém:
Just make out the donation check to the "Association for Cancer Research."
Apenas faça/escreva o cheque da doação para a "Associação de Pesquisa para o Câncer".
Who should we make the gift certificate out for?
Para quem nós devemos fazer/escrever o vale-presente?
(Perceba que o phrasal verb pode ser separado pelo objeto da frase, como no caso acima.)
I was so surprised when Justine made out a very generous check for my birthday.
Eu fiquei muito surpresa quando Justine fez/escreveu um cheque bem generoso para o meu aniversário.
(O passado de make é made.)
3 – Os exemplos abaixo são de make out como "pintar algo como o que não é", ou seja, passer uma falsa impressão de algo, deliberadamente:
The potential employee made his previous accomplishments out to be more impressive than they actually were.
O potencial empregado "pintou" suas realizações anteriores como sendo mais impressionantes do que elas realmente eram.
The newspaper made out the movie to be a lot more funny than we thought it was.
O jornal pintou o filme como sendo muito mais divertido do que nós realmente achamos que foi.
My experience at the Haunted House wasn't as scary as you made it out to be.
Minha experiência na casa mal-assombrada não foi tão assustadora como você passou a impressão que seria.
4 – Os quartos exemplos são de make out como fingir:
My little cousin always makes out to be a fairy princess when she is playing.
Minha priminha sempre finge ser uma princesa de contos de fada quando ela está brincando.
When he was little, Johnny would always make out to be a pirate.
Quando ele era pequeno, Johnny sempre fingia ser um pirata.
(Perceba acima que "make out" não está no passado, embora a construção "would always make out" esteja. O uso de "would + verbo no presente" pode ser usado para indicar algo que ocorria com frequência no passado, ou seja, "would make out" = "fingia".)
Sometimes, in front of our friends, we make out to be wealthier than we actually are.
Às vezes, na frente de nossos amigos, nós fingimos ser mais ricos do que nós realmente somos.
5 – Por último, make out no sentido de "dar uns amassos":
The new couple could hardly stop making out long enough to have a conversation.
O novo casal mal conseguia parar de dar uns amassos o tempo suficiente para ter uma conversa.
Jon and Selena went to the spot on the cliffs where people always go to make out.
Jon e Selena foram ao lugar no penhasco onde as pessoas sempre vão para dar uns amassos.
Margo wouldn't make out with Jimmy because she thought he was too young for her.
Margo não dava uns amassos no Jimmy porque ela achava que ele era muito novo para ela.
Depois de ler o post, vá até o Anki e coloque todas as frases no aplicativo, para que você possa treinar bastante o phrasal verb make out. Se gostou do post, comente e compartilhe =)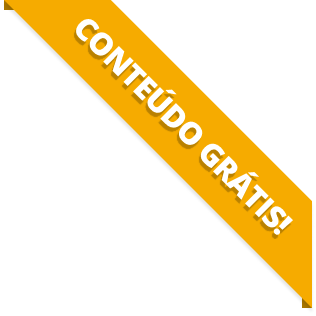 BAIXE O MATERIAL DO POST(PDF+MP3) PARA ESTUDAR QUANDO E COMO QUISER.