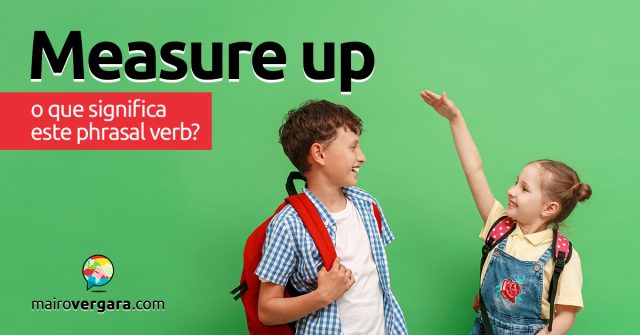 Measure up é um verbo fácil de aprender, já que todos os significados são relacionados ao verbo to measure, "medir". Sem delongas, vamos examinar todos os significados e ver algumas frases de exemplo para cada um.
Como de costume, lembre-se de usar o Anki ou algum outro aplicativo (ou um bom e velho caderno, mesmo) para anotar alguns dos exemplos. Sem revisão, a sua curva do esquecimento acaba sabotando todo o seu tempo passado aprendendo, então não se descuide nesse aspecto da sua aprendizagem.
Vamos lá.
1 – Para começar, measure up to something or someone significa "estar à altura de" alguma coisa ou de alguém. Esse é o sentido mais comum de measure up.
She could never measure up to her mother's expectations.
Ela nunca conseguia estar à altura das expectativas da mãe.
Unfortunately, the production quality didn't measure up to our expectations.
Infelizmente, a qualidade de produção não esteve à altura das nossas expectativas.
Will he measure up to the challenges that lie ahead of him?
Será que ele estará à altura dos desafios que jazem pela frente?
It was fatiguing sometimes to try to measure up to her standard of perfection.
Às vezes era fatigante tentar ficar à altura do padrão de perfeição dela.
She's always comparing me to other people, and somehow I never measure up.
Ela está sempre me comparando com outras pessoas, e de alguma forma eu nunca estou à altura.
2 – Measure up também pode ser usado para dizer de "como uma coisa se compara" ou "como ela fica/como se desempenha" em relação a outra:
We compared the movie we made to some of the other students' films to see how it measured up.
Comparamos o filme que fizemos a alguns filmes dos outros estudantes para ver como ficava.
The machines are being trialled to see how they measure up.
As máquinas estão sendo experimentadas para ver como se desempenham.
How do you think I measure up to them?
Como você acha que me comparo com eles?
Last year's intake just didn't measure up.
O consumo do ano passado simplesmente não se comparou.
3 – Outro sentido parecido: "adequar-se" a alguma coisa (por ex., um cargo ou emprego).
How will the Secretary General measure up to his new responsibilities?
Como se adequará o Secretário Geral a suas novas responsabilidades?
We'll give you a week's trial in the job to see how you measure up.
Vamos lhe dar uma semana no emprego e ver como você se adequa.
We'll see how he measures up to the job.
Veremos como ele se adequa ao emprego.
4 – "Ser qualificado" ou "mostrar-se capaz/qualificado" é outro sentido de measure up.
As an administrator, he couldn't quite measure up.
Como administrador, ele não conseguia bem se mostrar capaz.
I didn't get the job after all — I guess I just didn't measure up.
Eu não consegui o emprego no final de contas – acho que simplesmente não mostrei ser capaz.
If new staff measure up after six months, they are offered a permanent contract.
Se novos funcionários se mostrarem qualificados após seis meses, lhes será oferecido um contrato permanente.
5 – Agora em um sentido mais literal, measure up pode significar "medir" ou "tomar as medidas" de espaços numa casa, peças de mobília, etc.
Measure up any items that you want to keep in the kitchen.
Tome as medidas de qualquer item que você queira manter na cozinha.
We spent the morning measuring up and deciding where the furniture would go.
Passamos a manhã tomando as medidas e decidindo onde ficaria a mobília.
We need to measure the room up for a new carpet.
Precisamos medir o quarto para colocar um novo tapete.
6 – Finalmente, measure up pode significar "avaliar" outra pessoa com o olhar.
The two shook hands and silently measured each other up.
Os dois apertaram as mãos e se avaliaram silenciosamente.
He glanced at her out of the corner of his eye, measuring her up.
Ele olhou para ela com o canto do olho, avaliando-a.
She looked me up and down, silently measuring me up.
Ela me olhou de cima para baixo, avaliando-me silenciosamente.
O que você achou do verbo measure up? Será que o post de hoje measured up to your expectations?
Conte aí nos comentários! 🙂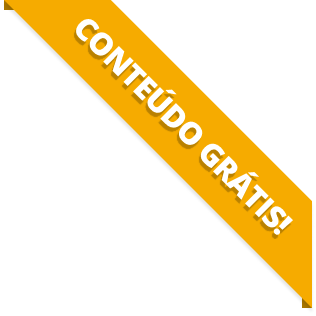 BAIXE O MATERIAL DO POST(PDF+MP3) PARA ESTUDAR QUANDO E COMO QUISER.