Você conhece o verbo narrow? Não o confunda com arrow, que significa "flecha". Narrow tem o sentido de "estreitar", "apertar", "restringir". Sempre que ouço esse verbo, eu penso em um funil, que começa largo e vai se estreitando.
O phrasal verb narrow down segue esse mesmo sentido. Neste post, veremos frases com ele significando "reduzir" e "limitar", como por exemplo a escolha de candidatos ou de itens em uma lista.
Leia as frases abaixo e se ficar com qualquer dúvida, já sabe que pode deixar nos comentários que a gente te ajuda. Depois, acrescente narrow down ao seu Anki, para não se esquecer mais desse phrasal verb.
1 – Primeiro, veja narrow down significando "reduzir":
We're working to narrow down the list of possible suspects.
Nós estamos trabalhando para reduzir a lista de possíveis suspeitos.
We narrowed the list of candidates down from ten to three.
Nós reduzimos a lista de candidatos de dez para três.
I've managed to narrow the list down to twenty-three.
Eu consegui reduzir a lista para vinte e três.
We've narrowed down our list of candidates to just three, but it's going to be impossible to choose from them.
Nós reduzimos a nossa lista de candidatos para apenas três, mas será impossível escolher entre eles.
After narrowing down a list of people, Vancouver Police said they pursued some leads and eventually identified him as a suspect.
Após reduzir a lista de pessoas, a polícia de Vancouver disse que eles seguiram algumas pistas e finalmente o identificaram como suspeito.
We narrowed down the list to four questions that asked about road design, road maintenance, buses and light rail.
Nós reduzimos a lista para quatro questões, que perguntavam sobre projeto de estradas, manutenção de estradas, ônibus e trem elétrico.
(Leia o artigo Qual a diferença entre Street e Road?)
2 – Agora, veja narrow down significando "limitar":
This will help you narrow down the projects you want to tackle first.
Isto te ajudará a limitar os projetos com os quais você quer lidar primeiro.
We can narrow the choice down to green or red.
Nós podemos limitar a escolha entre verde ou vermelho.
We narrowed down the choice to only you or Paul.
Nós limitamos a escolha a somente você ou o Paul.
We have narrowed down the list to four candidates.
Nós limitamos a lista a quatro candidatos.
What happened is that the new results narrow down the possibilities.
O que aconteceu é que os novos resultados limitaram as possibilidades.
Let's narrow it down to just our very top choices, otherwise we'll never pick a place to go.
Vamos limitar isso em apenas as nossas primeiras escolhas, caso contrário, nós nunca escolheremos um lugar para ir.
Curtiu aprender sobre o phrasal verbnarrow down? Então navegue à vontade em nosso site, onde encontrará mais de 550 posts sobre phrasal verbs e muitos outros! See you next time!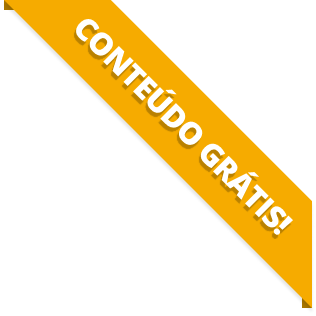 BAIXE O MATERIAL DO POST(PDF+MP3) PARA ESTUDAR QUANDO E COMO QUISER.