Nice going e nice job são duas expressões muito comuns no inglês. Ambas são usadas para elogiar alguém, por algo que fizeram muito bem. Mas podem ser usadas ironicamente também, para dizer exatamente o contrário. Sendo assim, elas equivalem a frases como "mandou bem" e "bom trabalho", que têm essas mesmas funções.
De forma estritamente literal, por outro lado, a tradução de nice going é "bom andamento/ida" e a de nice job é "bom trabalho".
Vejamos os exemplos de nice going e nice job em contexto. Você deve ler e ouvir essas frases com atenção, para captar bem o sentido e, naturalmente, tornar-se capaz de usá-las. Recomendamos também que use o Anki, um excelente programa de revisão, para garantir que vai memorizar esse novo vocabulário. Confira nosso tutorial do Anki para saber mais a respeito.
1 – Veja exemplos de nice going como "mandou bem", de forma sincera:
Nice going yesterday, Russ.
Mandou bem ontem, Russ.
Nice going, Tyler.
Mandou bem, Tyler.
I don't know how you did it, but nice going.
Eu não sei como você fez, mas mandou bem.
"Well, I'm glad that's over." "Nice going, John! You did a good job."
"Bem, eu estou feliz que acabou". "Mandou bem, John! Você fez um bom trabalho"
2 – Agora, veja nice going usada de forma irônica — a tradução aqui será "belo trabalho":
You crashed her car? Oh, nice going.
Você bateu o carro dela? Ah, belo trabalho.
"Nice going", frowned Jane, as Tom upset the bowl of potato chips.
"Belo trabalho", Jane franziu a testa, enquanto Tom mexia a tigela de batatas chips.
You delete posts of your loyal customers. Nice going there.
Você deleta posts dos seus clientes leais. Belo trabalho aí.
Hey, nice going destroying our precious architectural history in return for American chain stores.
Ei, belo trabalho destruindo nossa preciosa história arquitetônica, em troca de cadeias de lojas Americanas.
3 – Agora vejamos nice job; primeiro no sentido normal, de "bom trabalho":
"Nice job, Bill!" "Thanks, Tom!"
"Bom trabalho, Bill!" "Obrigado, Tom!"
Thank you, Nina, nice job.
Obrigado, Nina, bom trabalho.
You gave your first sermon today, nice job.
Você fez seu primeiro sermão hoje, bom trabalho.
So, nice job on the song today.
Então, bom trabalho na música hoje.
4 – Similar a nice going, veja agora nice job como uma ironia:
"I guess I really messed it up." "Nice job, Fred! You've now messed us all up!"
"Eu acho que realmente estraguei tudo." "Belo trabalho, Fred! Agora você arruinou a todos nós!"
Nice job taking away Hitchen's book profits by linking to that video.
Belo trabalho retirando os lucros de livros do Hitchen, linkando para aquele vídeo.
Nice job wiping out all of 2018 stock market gains you dimwit.
Belo trabalho aniquilando todos os ganhos do mercado de ações de 2018, seu idiota.
Way to go, dork — nice job ruining the adventure.
Muito bem, idiota — belo trabalho arruinando a aventura.
Curtiu o post? Não deixe de compartilhar com seus colegas. Você pode baixar os áudios das frases também, no link a seguir. Até mais!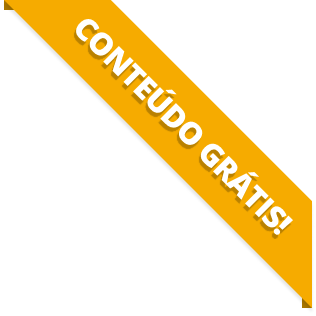 BAIXE O MATERIAL DO POST(PDF+MP3) PARA ESTUDAR QUANDO E COMO QUISER.