Hoje vamos ver uma expressão bem simples, mas muito frequente na língua inglesa. A expressão é all of a sudden. Esta expressão tem basicamente o mesmo uso da palavra suddenly ou da expressão out of the blue, por exemplo. O sentido que all of a sudden expressa, é o de acontecer sem avisos, do nada, repentinamente. Deste modo, uma boa tradução para a expressão em português seria "de repente". Não se preocupe se parece difícil a princípio, pois o post estará cheio de exemplos com as suas devidas traduções e áudio. Assim ficará bem fácil entender a expressão pelo contexto.
Como sempre, antes de irmos para os exemplos, quero fazer uma recomendação rápida para que este post seja realmente eficiente e você aprenda com ele de verdade. Para fixar a estrutura e internalizar o seu uso através dos exemplos, recomendamos sempre que você use uma ferramenta de repetição espaçada, que possibilitará a revisão de todo conteúdo estudado de modo tranquilo, sem tomar muito do seu tempo. O Anki atualmente em nossa opinião, é com certeza a melhor ferramenta SRS, pois além de seu uso simples, é também grátis. Então, para aprender a baixar, instalar e a usar o Anki, leia o nosso tutorial completo do Anki aqui.
Agora que você já sabe o significado de all of a sudden e também como estudar e revisar o post de forma eficiente, vamos aos exemplos, observe:
All of a sudden, the dog began to bark loudly.
De repente, o cão começou a latir alto.
All of a sudden, the earth began to shake.
De repente, a terra começou a tremer.
I felt a sharp pain in my side all of a sudden.
Eu senti uma dor aguda no meu lado de repente.
All of a ​sudden we ​heard a ​scream.
De repente nos ouvimos um grito.
All of a sudden we heard a loud explosion that shook the building.
De repente nós ouvimos uma explosão alta que balançou o edifício.
He showed up all of a sudden, as he usually does.
Ele apareceu de repente, como ele normalmente faz.
All of a sudden the lights went out.
De repente, as luzes se apagaram.
She started crying all of a sudden.
Ela começou a chorar de repente.
I just don't know why all of a sudden they start hating foreigners.
Eu simplesmente não sei por que de repente, eles começaram a odiar estrangeiros.
It's weird that all of a sudden all those files and folders are gone.
É estranho que de repente todos aqueles arquivos e pastas sumiram.
Então é isso pessoal, espero que vocês tenham gostado da dica! Agora é só praticar bastante com todos os exemplos que disponibilizamos e adicionar tudo no Anki. Se a dica foi útil, deixe seu comentário ou compartilhe este post. Se você quiser, pode baixar os arquivos de áudio dos exemplos, através do link que deixarei no final do post. Então até a próxima!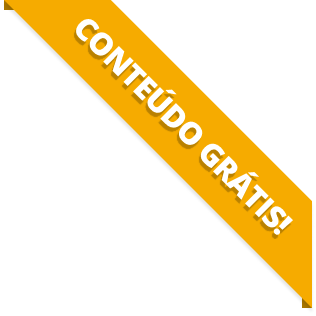 BAIXE O MATERIAL DO POST(PDF+MP3) PARA ESTUDAR QUANDO E COMO QUISER.