Hoje falaremos de uma expressão bastante útil. Twist someone's arm significa literalmente "entortar o braço de alguém". No entanto, o significado idiomático dessa frase é "persuadir alguém a fazer algo". Veremos exemplos de ambos os sentidos neste post.
Antes dos exemplos, é fundamental que você conheça o Anki. Basicamente, o Anki é um programa de revisão que nos ajuda a adquirir e manter vocabulário, com muita eficiência. Veja nosso tutorial do Anki.
1 – Primeiro, exemplos de twist someone's arm no sentido literal, de torcer o braço de alguém.
He twisted my arm behind my back and forced me into the car.
Ele torceu meu braço por detrás das minhas costas e me forçou a entrar no carro.
The policeman twisted my arm behind me and arrested me.
O policial torceu meu braço atrás de mim e me prendeu.
The police twisted my arm and pushed me in their car.
A polícia torceu meu braço e me empurrou para dentro do carro deles.
2 – Agora, vejamos twist someone's arm no sentido de "persuadir alguém".
I didn't want to go to the exhibition, but Linda twisted my arm.
Eu não queria ir à exposição, mas Linda me persuadiu.
I had to twist her arm a little, but she agreed.
Eu tive de persuadir ela um pouco, mas ela concordou.
Do I have to twist your arm, or will you cooperate?
Terei que te persuadir, ou você vai cooperar?
If he doesn't want to go, you've just got to twist his arm to get him to do it.
Se ele não quiser ir, você tem apenas que persuadi-lo para conseguir que ele o faça.
He might help us with the painting if you twist his arm.
Ele pode nos ajudar com a pintura se você persuadi-lo.
They had to twist his arm, but they got him to join the project.
Eles tiveram que persuadi-lo, mas eles o fizeram juntar-se ao projeto.
If you twist my arm I'll stay for another drink.
Se você me persuadir eu vou ficar para outro drink.
She didn't really want to go to the theater but he twisted her arm.
Ela não queria realmente ir para o teatro, mas ele a persuadiu.
I wasn't going to come, but George twisted my arm.
Eu não ia vir, mas o George me persuadiu.
My wife really had to twist my arm to get me to apologize to my boss.
Minha esposa realmente teve que me persuadir para me fazer pedir desculpas ao meu chefe.
Ficamos por aqui com a dica de hoje. Espero que tenha aprendido bastante e colocado tudo no Anki. Compartilhe o post e até a próxima!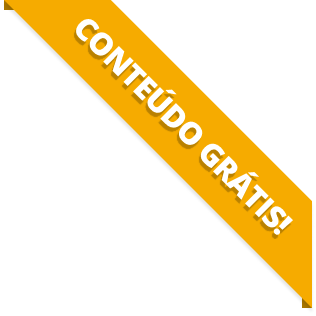 BAIXE O MATERIAL DO POST(PDF+MP3) PARA ESTUDAR QUANDO E COMO QUISER.