Depois de muitos anos ensinando inglês, nos mais diferentes níveis, cheguei à conclusão de que os phrasal verbs são um dos tópicos mais temidos da língua. Eu entendo esse temor dos estudantes, pois muita gente se acostumou a aprender inglês decorando regras e já que não há regras para se aprender phrasal verbs, ficam perdidos. Não adianta decorar listas e mais listas de expressões, sem saber como e quando usar essas expressões. Por isso buscamos sempre ensinar tudo contextualizado, tanto no curso, como aqui no site. Seguindo essa lógica, hoje iremos abordar mais uma estrutura super usada na língua inglesa: o phrasal verb hold on.
Hold on é um dos phrasal verbs mais frequentes da língua inglesa, sendo bastante usado em todos os seus três sentidos. Além de usarmos hold on num sentido mais literal, como segurar firme em alguma coisa, podemos usar essa expressão com o sentido de esperar. Empregamos também esse phrasal verb como resistir, suportar, aguentar. Você vai ver que, com os exemplos, vai ficar fácil entender qual o sentido da expressão, pois o contexto está presente. E para que o aprendizado seja mais eficiente, é importante que você "treine" os exemplos que serão apresentados abaixo. Para isso, recomendo o uso de uma ferramenta grátis chamada Anki. Com o Anki você consegue revisar as estruturas aprendidas de maneira bastante eficiente. Leia o nosso tutorial completo aqui e entenda melhor como o Anki pode te ajudar a turbinar seus estudos.
Pronto para os exemplos? Primeiramente vamos ao sentido literal de hold on, que seria segurar firme:
Hold on to your hat in this wind.
Segure firme seu chapéu nesse vento.
You should hold on to the railing when you walk down the stairs.
Você deve segurar firme no corrimão quando estiver descendo as escadas.
I held on to the ledge until someone could pull me to safety.
Eu segurei firme na borda até que alguém pudesse me puxar com segurança.
(No exemplo acima veja a mudança do verbo hold para held, que é seu passado.)
The early Christians held on to their beliefs despite strong opposition.
Os primeiros cristãos aguentaram firme em suas crenças apesar da forte oposição.
Agora vejamos hold on com o sentido de ter paciência, suportar, resistir, aguentar firme:
Just hold on. Everything will work out in good time.
Apenas tenha paciência. Tudo vai se resolver em um momento oportuno.

If you will just hold on, everything will probably be all right.
Se você apenas tiver paciência, tudo vai provavelmente ficar bem.
If only they could hold on a little longer…
Se eles apenas pudessem suportar um pouco mais…
You just have to hold on until the ambulance arrives.
Você apenas tem que aguentar firme até que a ambulância chegue.
Our organization has managed to hold on through some hard times.
Nossa organização conseguiu resistir a alguns tempos difíceis.
Os exemplos abaixo se referem a hold on como esperar:
We'll hold on another minute, then we'll have to go.
Nós iremos esperar mais um minuto, depois teremos que ir.
(Repare que no exemplo acima a expressão hold on é antecedida pela contração do verbo will ('ll), que nos indica futuro.)
Can you hurry up in the bathroom – I can't hold on much longer.
Você pode se apressar no banheiro? Não consigo esperar muito mais.
Hold on a minute, I'll be right back!
Espere um minuto, já volto!
Hold on; I'll be with you in a moment.
Espere, estarei com você em um momento.

The operator asked me to hold on while processing my request.
O operador me pediu para esperar enquanto processava meu pedido.
Now hold on a minute! I never said that.
Espere um minuto! Eu nunca disse aquilo.
Agora que você leu o post e prestou atenção em todas os os usos do hold on, é hora de colocar a mão na massa e adicionar todos os exemplos no Anki, e não se esquecer de revisar todos os dias. Assim, você consegue internalizar as estruturas apresentadas dentro de contexto. Se você gostou, não deixe de compartilhar. Se você quiser também potencializar seus estudos praticando o listening dos exemplos apresentados, no final do post haverá um post para baixar todos os áudios. Até a próxima!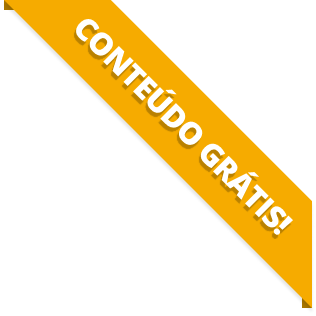 BAIXE O MATERIAL DO POST(PDF+MP3) PARA ESTUDAR QUANDO E COMO QUISER.