Olá pessoal! Hoje vamos falar sobre a expressão long shot. Essa expressão é usada quando falamos sobre algo improvável de acontecer. Há ainda outro significado muito usado, quando usamos a expressão para dizer que algo aconteceu por pura sorte, por exemplo, quando alguém ganha uma competição que tinha pouquíssimas chances de sucesso, o famoso azarão. Uma equivalente em português, que podemos usar, é "tiro no escuro", que de certa forma fica até fácil de lembrar, pois a tradução ao pé da letra de long shot é "tiro longo". Enfim, long shot é uma expressão é de uso bem simples e será fácil entendê-la através das frases de exemplo que darei neste post.
Só fazendo uma rápida observação: como em todos os posts com frases de exemplo, eu recomendo que todos os exemplos aqui mencionados sejam adicionados ao Anki, que um programa de repetição espada capaz de turbinar seus estudos de inglês! Se você não conhece o Anki, dê um olhada no meu tutorial completo aqui.
Bom, agora vamos ao que interessa, os exemplos de uso da expressão long shot.
I know it's a long shot, but would you like to have dinner with me tomorrow?
Eu sei que isso é bem difícil de acontecer, mas você gostaria de jantar comigo amanhã?
Listen, I know it's a long shot, but by any chance, did she find that funny?
Escuta, eu sei que isso é muito improvável, mas tem alguma chance de ela ter achado aquilo engraçado?
I guessed the 3 last Superbowl winners, all longshots.
Eu acertei os 3 últimos vencedores do Superbowl, todos foram pura sorte.
It's a long shot but I could call Tony and see if he knows her address.
É meio improvável, mas eu poderia ligar para o Tony e ver se ele saber o endereço dela.
It's a long shot but I say: why not?
É um tiro no escuro mas eu digo: por que não?
I admit it's a long shot, but we've got to at least try.
Eu admito que isso é um tiro no escuro, mas nós temos que pelo menos tentar.
We can try your plan, but it's a long shot and it probably won't work.
Nós podemos tentar o seu plano, mas é um tiro no escuro e provavelmente não funcionará.
The horse was a long shot, but we bet on him anyway.
O cavalo era um tiro no escuro, mas nós apostamos nele mesmo assim.
(Long shot também é um expressão atribuída a cavalos de corrida com poucas chances de sucesso.)
I hope to double my profits, but I know that's a long shot.
Eu espero dobrar meus lucros, mas eu sei que isso é improvável.
It's a long shot, but it just might work.
Isso é um tiro no escuro, mas pode funcionar.
Pronto, essa foi a dica de hoje. Agora é com você, basta praticar bastante com os exemplos, seguir a nossa dica do Anki, e você vai dominar a expressão com facilidade. Se você preferir pode baixar os áudios dos exemplos no link abaixo.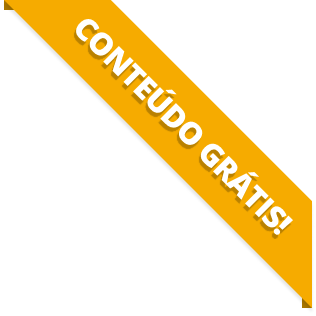 BAIXE O MATERIAL DO POST(PDF+MP3) PARA ESTUDAR QUANDO E COMO QUISER.