Você não pode descartar a possibilidade de aprender esse phrasal verb! Afinal de contas, o que significa rule out? Na primeira frase eu já dei a resposta… Rule out significa descartar ou eliminar uma possibilidade. Esse tipo de estrutura não se aprende com traduções literais, você precisa entendê-la através de exemplos. A dica é aprender a estrutura como se ela fosse uma palavra só e não duas. Então quando você ler "rule out" em algum lugar, lembre-se imediatamente de "descartar, eliminar, ignorar". Mas vamos aos exemplos, pois essa é a melhor maneira para realmente se aprender algo em inglês!
Só relembrando, a melhor forma de usar este post é usando o Anki. Se você ainda não conhece essa ferramenta, vá até o meu tutorial completo do Anki, em que explico passo a passo como usar essa incrível ferramenta para turbinar os seus estudos. Depois de aprender, volte aqui e adicione as frases dos exemplos no Anki e as estude diariamente. Lembre-se, a repetição é a chave para o sucesso no estudo de idiomas.
Can we rule out the possibility of future terrorist attacks?
Nós podemos excluir a hipótese de ataques terroristas no futuro?
However this does not rule out the possibility of normal customs duties being reintroduced for these products during the course of the year.
No entanto, isso não exclui a possibilidade de restabelecimento das tarifas alfandegárias normais para estes produtos durante o ano.
I would not rule out a full boycott of the Olympics.
Eu não eliminaria a possibilidade de um boicote total aos Jogos Olímpicos.
A blood test will help your doctor rule out allergy.
Uma exame de sangue vai ajudar o seu médico a eliminar alergias.
Your ideas are great, but we're going to rule them out just because you've never helped us.
Suas idéias são ótimas, mas nós vamos descartá-las só porque você nunca nos ajudou
In principle, Moscow did not rule out the use of force in Kosovo and had no vested interest in the conflict nor particular […]
Em princípio, Moscovo não excluía o uso da força no Kosovo e não tinha interesses adquiridos no conflito nem particular […]
We are studying the market as a whole and we don't rule out any possibility.
Estamos estudando o mercado como um todo e não descartamos nenhuma possibilidade.
You can't just rule out our opinion.
Você não pode apenas descartar a nossa opinião.
The police have ruled out suicide and are treating it as a case of murder.
A polícia descartou suicídio e está tratando como um caso de assassinato.
Don't rule out making new friends.
Não descarte fazer novos amigos.
Para finalizar, uma citação de Sherlock Holmes, também como exemplo:
Once you rule out the impossible, whatever is left, however improbable, must be true.
Uma vez que você descarta o impossível, não importa o que resta, mesmo improvável, deve ser verdade.
Bom, pessoal, espero que você tenha gostado do post! Se gostou, não deixe de compartilhar com seus amigos, e se você tem alguma dúvida, basta deixar um comentário!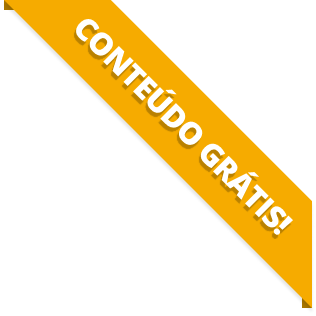 BAIXE O MATERIAL DO POST(PDF+MP3) PARA ESTUDAR QUANDO E COMO QUISER.