Olá! No post de hoje, vamos aprender duas expressões diferentes, mas que estão relacionadas. A primeira delas é off beam, usada para expressar que alguém ou alguma coisa está errado, equivocado. A palavra beam tem, entre os seus significados, o de sinalizações enviadas constantemente por um local de pouso ou atracagem para guiar aviões ou navios. E um dos sentidos de off é o de estar fora de curso, não estar no local ou no caminho certo. Podemos ainda dizer que algo está off the beam ou, ainda, way off beam, sendo que o way aqui funciona como intensificador: algo está muito errado, totalmente equivocado.
A segunda expressão é o oposto da primeira. On beam é estar no caminho certo, estar correto, acertar. É que on, ao contrário de off, é estar exatamente em um local ou caminho.
Antes de prosseguir, porém, recomendamos que você aprenda a usar o Anki. Temos um tutorial completo aqui. Com essa ferramenta fantástica, você vai gravar muito mais facilmente as frases de exemplo.
My guess was way off beam.
Meu palpite estava totalmente equivocado.
Our guesses were way off beam.
Nossos palpites estavam muito errados.
Everything she says is a little off beam.
Tudo o que ela diz é um pouco equivocado.
He's way off the beam with that argument.
Ele está muito errado com aquele argumento.
For one thing, the basic premise is completely off beam.
Para começo de conversa, a premissa básica está completamente errada.
He wasn't just slightly off-beam but totally wrong on all three counts.
Ele não estava apenas um pouco equivocado, mas completamente errado em todas as três contagens.
Comments like "the system is going to collapse" I think are just way off beam.
Comentários do tipo "o sistema vai entrar em colapso", na minha opinião, estão muito errados.
So, you get a variety of views, but some of them are way off beam.
Então você recebe várias opiniões, mas algumas delas estão muito erradas.
By and large, SRI's survey was right on the beam.
No geral, a pesquisa do Instituto de Pesquisa de Stanford estava bem correta.
That's the right idea. Now you're on the beam!
Esta é a ideia correta! Agora você está no caminho certo!
She's not on the beam yet. Explain it to her again.
Ela ainda não entendeu. Explique a ela novamente.
That is exactly right. You are right on the beam.
Isso está completamente correto. Você está no caminho certo.
Se gostou de conhecer as expressões off beam e on beam, compartilhe o post com outros aprendizes. Comente abaixo qualquer dúvida ou sugestão e até mais!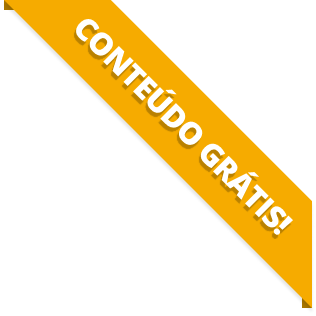 BAIXE O MATERIAL DO POST(PDF+MP3) PARA ESTUDAR QUANDO E COMO QUISER.