On one's own hook é uma maneira de dizer que uma pessoa fez algo por conta própria, sem precisar de instruções ou guiamento. A tradução mais literal que podemos fazer de on one's own hook é "em próprio gancho". Vejamos o porquê dessa tradução literal ser estranha assim:
Acontece que on one's own hook é uma variação de on one's own account, expressão que surgiu antes de on one's own hook, historicamente. On one's own account significa literalmente "em própria conta", que é o mesmo que "por conta própria". A palavra hook ("gancho", "anzol") ser usada no lugar de account, formando on one's own hook, só surgiu posteriormente e não se sabe exatamente por quê: a analogia com um gancho não tem um sentido claro.
Bem, o fato é que os nativos usam on one's own hook no sentido de "por conta própria", então é relevante aprendermos isso.
Para que fique craque no uso da expressão, trazemos a seguir muitas frases de exemplo. Estude-as com o auxílio das traduções e depois leia e ouça a narração algumas vezes. Feito isso, sempre recomendamos que use o Anki para memorizar definitivamente o que foi estudado. Não sabe o que é o Anki? Veja nosso tutorial completo desse excelente programa de revisão, uma ferramenta indispensável no aprendizado de línguas.
He called the police on his own hook.
Ele chamou a polícia por conta própria.
If you can get ahead on your own hook, God bless you.
Se você conseguir avançar por iniciativa própria, Deus te abençoe.
Patients generally get to the hospital on their own hook.
Pacientes geralmente chegam ao hospital por conta própria.
She did it on her own hook without having to call on anyone.
Ela fê-lo por conta própria, sem ter que ligar para ninguém.
(O pronome "it" aqui faz o mesmo papel do pronome "o" em "fê-lo"; isto é, referir-se a algo mencionado antes ou presente na cena do diálogo.)
I just think Jennifer needs to do things on her own hook more.
Eu só acho que a Jennifer precisa fazer as coisas por conta própria mais.
We have been conducting a small energy survey on our own hook.
Nós temos conduzido uma pequena pesquisa de energia, por conta própria.
Practically everybody these days has turned into an economist on his own hook.
Praticamente todo mundo, esses dias, virou um economista por conta própria.
I called this meeting this afternoon on my own hook, without authorization of F.W.
Eu convoquei esta reunião, nesta tarde, por conta própria, sem autorização de F.W.
Count William of Nevers had in the meantime set out into Asia Minor on his own hook.
O conde William de Nevers havia, no meio tempo, viajado para a Ásia Menor, por conta própria.
Few things impress employers more than implementing business solutions on your own hook.
Poucas coisas impressionam empregadores mais do que implementar soluções de negócios por conta própria.
Chegamos ao final. Se tiver alguma dúvida/sugestão, não hesite em comentar. Se curtiu o post, lembre-se de compartilhar e até mais!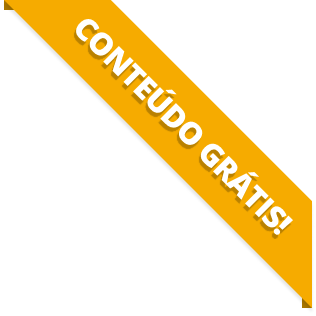 BAIXE O MATERIAL DO POST(PDF+MP3) PARA ESTUDAR QUANDO E COMO QUISER.