Hoje veremos uma expressão que é bastante útil em conversas e discussões. A expressão on point é geralmente usada para dizer que algo é relevante para o contexto ou assunto em pauta, assim como para dizer que algo é correto, verdadeiro. Veja este exemplo de uso:
None of the above comments are on point.
Nenhum dos comentários acima é relevante.
Há também outro sentido no qual on point é usado: para dizer que algo está excelente, muito bom, estiloso ou elegante.
This hamburger is on point.
Esse hambúrguer está excelente.
É essencialmente isso. Através dos diversos exemplos disponíveis abaixo, você vai dominar de vez o uso de on point. É importante que você não apenas entenda, mas também revise esse vocabulário com alguma frequência. Uma maneira simples de fazer isso é usando o Anki, um software de revisão gratuito e super eficiente que temos. Veja o tutorial completo do Anki para aprender a usá-lo.
1 – Primeiro, exemplos de on point no sentido de "relevante" e "correto".
His criticisms about the war were very much on point.
As críticas dele sobre a guerra eram bastante relevantes.
You two are on point here.
Vocês dois estão corretos aqui.
Everything you said is on point!
Tudo que você disse está correto!
As always, you're right on point with your descriptions, photos, stones and cuts.
Como sempre, você está super correto com suas descrições, fotos, pedras e cortes.
(Aqui foi dito "right on point", para deixar enfatizar mais ainda. Seria como "super certo". Essa frase foi dita num site de colecionadores de pedras preciosas, por isso o final.)
2 – Agora, on point no sentido de "excelente", "estiloso" ou "elegante".
My hair was on point.
Meu cabelo estava estiloso.
Her outfit was on point.
A roupa dela estava elegante.
Janet's vocals were on point.
O vocal da Janet estava excelente.
This food is on point!!!! I'm definitely coming back!
Essa comida está excelente!!! Definitivamente voltarei!
("I'm definitely coming back" mais literalmente seria "estou definitivamente voltando", mas na verdade esse gerúndio indica uma ação futura.)
Curtiu conhecer a expressão on point? Compartilhe o post, comente qualquer dúvida ou sugestão que tiver e até a próxima!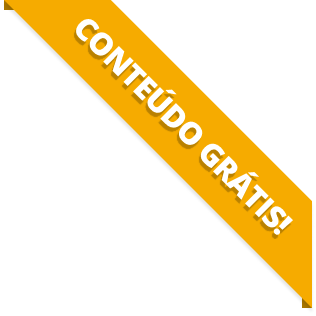 BAIXE O MATERIAL DO POST(PDF+MP3) PARA ESTUDAR QUANDO E COMO QUISER.