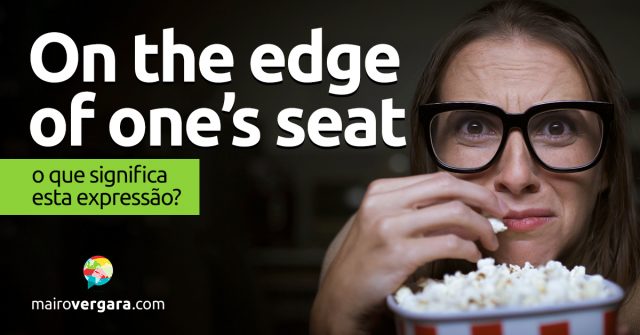 Embora à primeira vista on the edge of one's seat possa parecer uma expressão um pouco mistificante, você verá que o sentido dela fica bem evidente com uma breve explicação. Vejamos.
Você já percebeu que on the edge of one's seat significa "na beira de seu banco/assento". Pois então: essa expressão idiomática se refere à sensação de empolgação, expectativa ou suspense que você sente ao assistir um filme tenso ou um jogo emocionante. Você fica tão empolgado que chega mais para a frente, ficando sentado só "na beira do assento/poltrona". Eis aí o sentido de on the edge of one's seat!
Como você pode ver nas frases para o Anki, abaixo, temos diferentes traduções de acordo com a situação. "Empolgado", "na expectativa" ou "em suspense" as opções de que gosto, mas fique à vontade para sugerir outras alternativas nos comentários. Afinal, a essa altura do campeonato você já deve saber que nós aqui no Mairo Vergara gostamos quando nossos leitores deixam suas opiniões ou até mesmo críticas: é assim que melhoramos!
Vamos às frases, então.
The movie had me on the edge of my seat right from the beginning.
O filme me deixou em suspense desde o começo.
Most of the time the audience is on the edge of its seat.
A maior parte do tempo o público fica em suspense.
Saturday night's final had the spectators on the edge of their seats.
O final de sábado à noite deixou os espectadores em puro suspense.
It's a thrilling movie that keeps audiences on the edge of their seats.
É um filme empolgante, que deixa o público em expectativa.
He could no longer keep his eyes open to watch any of the videos which, until quite recently, would have kept him on the edge of his seat.
Ele não conseguia mais manter os olhos abertos para ver qualquer um dos vídeos que, até bem recentemente, o teria mantido na maior expectativa.
The excitement of the finale had you on the edge of your seat.
A empolgação da finale o deixava na maior expectativa.
They were both playing amazing tennis. Everyone was on the edge of their seats the entire time.
Eles estavam os dois jogando um tênis incrível. Todo o mundo estava na maior expectativa o tempo todo.
It's not going to win any awards, but the film certainly kept us on the edge of our seat from start to finish.
Ele não vai ganhar nenhum prêmio, mas o filme certamente nos deixa em suspense do começo ao fim.
I've been on the edge of my seat waiting for my acceptance letter.
Estive na maior suspense esperando minha carta de aceitação.
We sat on the edge of our seats during the entire play.
Estávamos na maior expectativa durante a peça toda.
The film was so exciting it had me on the edge of my seat right until the last moment.
O filme foi tão empolgante que fiquei na maior expectativa até o último momento.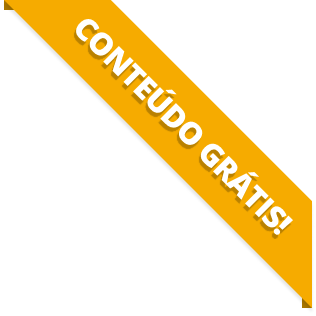 BAIXE O MATERIAL DO POST(PDF+MP3) PARA ESTUDAR QUANDO E COMO QUISER.