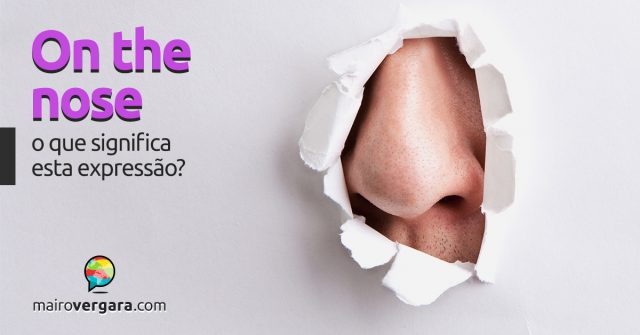 Olá! A expressão de hoje, on the nose, que pode ser traduzida literalmente por "no nariz", tem três significados. Um deles realmente tem tudo a ver com nariz: é "olfato". O segundo é "exato", "preciso", "em ponto" e tem sua origem no boxe, quando se busca golpear o oponente bem no nariz. Por fim, pode ser "exagerado", "nada sutil" ou "clichê".
Para entender melhor e, ainda, treinar esses três usos, vamos estudá-los em contexto.
Antes de prosseguir, conheça o Anki, um programa de revisão perfeito para acelerar a sua aquisição de vocabulário. Aprenda a usar o Anki junto às frases de exemplo que trazemos, através do tutorial completo que fizemos a respeito.
1 – On the nose no sentido de "olfato".
This one presents peppery spice on the nose.
Este apresenta especiarias apimentado ao olfato.
A touch of citrus on the nose.
Um toque cítrico ao olfato.
The dominant smell on the nose is of lemon sherbet.
O cheiro dominante ao olfato é sorvete de limão.
The wine is pungently smoky and peppery on the nose.
O vinho tem tem um aroma fortemente defumado e apimentado.
2 – On the nose no sentido de "exato", "preciso".
Her predictions were right on the nose.
Suas previsões foram certeiras.
He guessed the final score on the nose.
Ele adivinhou na mosca o placar final.
Predicted the final score on the nose.
Predisse o placar final na mosca.
The budget should hit the $136 billion target on the nose.
O orçamento deve atingir a meta exata de 136 milhões de dólares.
You hit it on the nose when you said she has a controlling personality.
Você estava certa quando disse que ela tinha uma personalidade controladora.
At ten on the nose the van pulled up.
Às 10 em ponto a van saiu.
All three of them were at the appointed place right on the nose.
Os três estavam no lugar marcado bem na hora.
True to his word, the detective arrived at 1:38 PM on the nose.
Fiel à sua palavra, o detective chegou exatamente às 1:38 h.
Then Vladimir showed at the restaurant promptly at seven on the nose.
Então o Vladimir apareceu no restaurante às sete em ponto.
The busload of students arrived at the museum at ten o'clock right on the nose.
O ônibus cheio de estudantes chegou ao museu às 10 em ponto.
3 – On the nose no sentido de "exagerado", "nada sutil" ou "clichê".
It was all a bit on the nose, if you ask me.
Não foi nada sutil, na minha opinião.
The symbolism was a tad on the nose.
O simbolismo foi um pouco exagerado.
Still, even though the metaphor is kind of on the nose, it works really well.
De qualquer forma, mesmo que a metáfora seja um pouco exagerada, ainda funciona muito bem.
Wearing that floral dress to a garden party was a little on the nose, wouldn't you say?
Usar aquele vestido floral para uma festa no jardim foi um pouco clichê, você não acha?
Se curtiu saber mais sobre on the nose, compartilhe o post com seus colegas. Comente abaixo qualquer dúvida ou sugestão e até mais!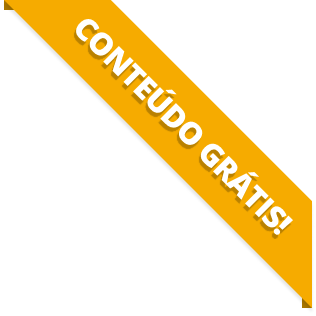 BAIXE O MATERIAL DO POST(PDF+MP3) PARA ESTUDAR QUANDO E COMO QUISER.