Se opt significa "optar" e out é "para fora", como fica o verbo opt out? "Optar para fora"?
Soa engraçado, mas é quase isso mesmo! Opt out significa "ficar de fora" ou "sair", ou ainda "desistir", mas com a nuance adicional de que quem "fica de fora" o faz por vontade própria (por opção).
Opt out é quase sempre seguido da preposição of ("ficar de fora de" alguma coisa). Note que, quando um outro verbo segue opt out of, este vem sempre no present continuous, equivalente do nosso gerúndio.
Note também que opt out pode ser usado sem objeto, mas a tradução continua a mesma "ficar de fora / sair / desistir").
Pronto para os exemplos? Então lembre-se de fazer uso do Anki para otimizar o seu estudo. Muita revisão é chave para qualquer aprendizado, e o inglês não é exceção! Assim, se você não fala muito em inglês no dia a dia, é preciso pensar em algum outro jeito de praticar constantemente, e aqui entra o Anki. Caso você não o conheça, confira o nosso tutorial aqui: basicamente, trata-se de um software de repetição / revisão que é grátis e ajuda imensamente o seu aprendizado.
Exemplos.
Under the agreement the Vietnamese can opt out at any time.
Sob o acordo, os vietnamitas podem sair a qualquer momento.
No, she's opted out of the project.
Não, ela decidiu sair do projeto.
I opted out of the guided tour, preferring to explore the city by myself.
Eu decidi ficar de fora da visita guiada, preferindo explorar a cidade por conta própria.
Students are free to opt out if they do not wish to be a part of the school performance.
Os estudantes têm a liberdade de ficar de fora caso não desejem fazer parte da performance escolar.
If you do that, I'm going to have to opt out of the club.
Se você fizer isto, vou ter que sair do clube.
When she rented the car, she opted out of the extra insurance.
Quando alugou o carro, ela decidiu não assinar o seguro extra.
(A frase acima mostra os limites da tradução: não faria sentido dizer que ela "ficou de fora" do seguro, se bem a ideia continue sendo a mesma, então temos de buscar uma tradução alternativa. Se você, caro leitor, tiver uma sugestão melhor, não deixe de comentar!)
Everyone on my baseball team is going to run in the marathon, but I opted out.
Todo mundo no meu time de basquete vai correr na maratona, mas eu fiquei de fora.
Within any society, there will usually be people who decide to opt out.
Dentro de qualquer sociedade, haverá comumente pessoas que decidem ficar de fora.
Employees can choose to opt out of the pension scheme.
Funcionários podem escolher ficar de fora do plano de pensão.
New employees are automatically enrolled in the union, unless they opt out.
Novos funcionários são automaticamente inscritos no sindicato, a menos que preferiam ficar de fora.
She opted out of counseling after a few sessions, some of which included her husband, and they ended up divorcing.
Ela desistiu da terapia depois de algumas sessões, algumas das quais haviam incluído o seu marido, e eles acabaram se divorciando.
I thought for a while that he'd opted out of voicing his opinion, just like the rest.
Por um tempo eu achei que ele havia desistido de manifestar a sua opinião, assim como o resto.
Fim da dica de hoje! Se tiver ficado alguma dúvida, ou se você tiver alguma sugestão de algo que nos tenha escapado, faça o favor de comentar! Sempre respondemos, ainda que leve um tempinho. 😉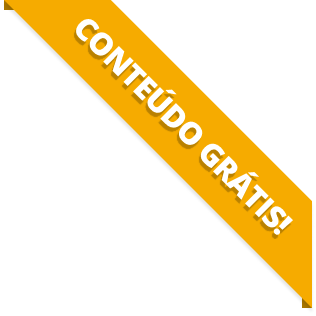 BAIXE O MATERIAL DO POST(PDF+MP3) PARA ESTUDAR QUANDO E COMO QUISER.