Você teve uma discussão feia com um amigo, mas agora que os ânimos se acalmaram e você teve tempo de refletir melhor sobre o assunto, decidiu consertar as coisas. Mas como falar isso em inglês? Você pode usar o phrasal verb patch up. Ele tem o sentido geral de "remendar", "consertar" ou "corrigir". Vamos ver três situações específicas em que podemos usar este phrasal verb?
1 – Como já mencionado, a primeira situação é a de deixar de discutir para voltar a ter um bom relacionamento com alguém, ou seja, "consertar" as coisas. Veja exemplos de frases com este primeiro sentido:
I did my best to patch things up with her, but it didn't seem to work.
Eu fiz meu melhor para consertar as coisas com ela, mas parece que não funcionou.
Did you manage to patch things up with him after the quarrel you had?
Você conseguiu consertar as coisas com ele após a discussão que tiveram?
Isn't it time you two patched things up?
Não está na hora de vocês dois consertarem as coisas?
The meeting was intended to patch up relations between the two sides.
A reunião pretendia consertar a relação entre os dois lados.
Jackie and Bill are still trying to patch up their marriage.
A Jackie e o Bill ainda estão tentando consertar seu casamento.
Have you tried patching things up with her?
Você tentou consertar as coisas com ela?
Apparently, they've patched things up with their father.
Aparentemente, eles consertaram as coisas com o pai deles.
I tried to patch things up after the argument, but they wouldn't speak to me.
Eu tentei consertar as coisas depois da discussão, mas eles se recusaram a falar comigo.
2 – O segundo sentido de patch up é fazer um conserto ou reparo temporário e rápido de algum objeto, normalmente sem muito capricho:
The road needs resurfacing, not just patching up.
A estrada precisa ser repavimentada, não apenas remendada.
Just to patch the boat up will cost 10,000 dollars.
Apenas remendar o barco irá custar 10.000 dólares.
We can patch up those holes.
Nós podemos remendar aqueles buracos.
He did not have enough money to have the tire patched up, let alone buy a new one.
Ele não tinha dinheiro suficiente para mandar remendar o pneu, quanto mais comprar um novo.
Do you think it's possible to patch up a piece of furniture or two with this wood?
Você acha que é possível remendar um ou dois móveis com essa madeira?
We'll have to patch up the hole in the roof.
Nós teremos de remendar o buraco no telhado.
3 – O terceiro e último sentido de patch up é prestar atendimento médico básico a alguém ferido, de forma rápida ou temporária. Podemos aqui traduzi-lo como "tratar":
The nurses managed to patch her up temporarily.
As enfermeiras conseguiram tratar dela temporariamente.
The doctor will soon patch you up.
O médico logo irá tratá-lo.
The medical staff patched her up after the accident.
A equipe médica tratou dela após o acidente.
The doctor patched him up, so he's going to be as good as new.
O médico tratou dele, então ele ficará bom como novo.
She patched up his wounded arm.
Ela tratou do braço ferido dele.
Chegamos ao fim deste post. Conseguiu entender como usar patch up? Então agora utilize o Anki, nosso programa de revisão favorito, para não esquecer esse novo phrasal verb. E se tiver alguma dúvida, comente aqui embaixo que a gente responde. See you next time!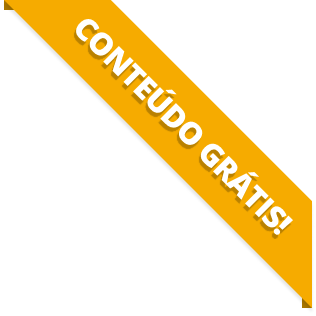 BAIXE O MATERIAL DO POST(PDF+MP3) PARA ESTUDAR QUANDO E COMO QUISER.