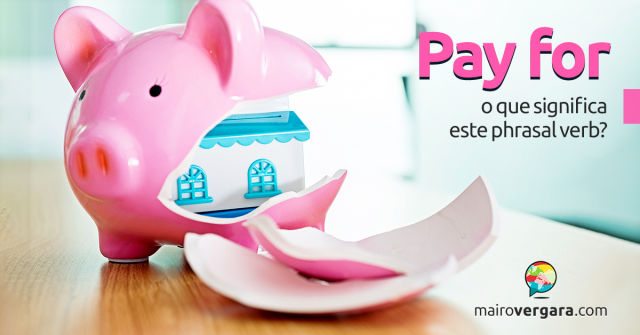 No post de hoje falaremos sobre o phrasal verb pay for, que tem duas maneiras de ser usado, uma literal e uma figurada. Pay for, no sentido literal, quer dizer pagar por algo. No sentido figurado, também dizemos "pagar por algo", mas neste caso, expressando que uma pessoa sofrerá as consequências de algo que fez.
Você verá abaixo 10 exemplos do phrasal ver pay for, que devem ser estudados para que você internalize as diferenças entre um sentido e outro. Eu recomendo que você use o Anki para estudar. O Anki é uma ferramenta de repetição espaçada super útil e gratuita, e que te ajuda a ter mais êxito nos estudos. Clique aqui e saiba mais.
1 – Primeiramente, pay for no sentido literal, ou seja, pagar por algo:
I didn't have enough cash to pay for the tickets, so I'll have to buy them later.
Eu não tinha dinheiro o suficiente para pagar pelos ingressos, então eu terei que comprá-los mais tarde.
George said that we could pay for the t-shirts when we get to the festival.
George disse que nós poderíamos pagar pelas camisetas quando nós chegarmos no festival.
Mr. Myers had saved up for a few months so that he could pay for a new grill.
Senhor Myers tinha economizado por alguns meses para que ele pudesse pagar por uma churrasqueira nova.
My mom told me I would have to use my own allowance to pay for video games.
Minha mãe me disse que eu teria que usar minha própria mesada para pagar pelos videogames.
Melanie didn't want to pay that much for a computer that didn't have a camera.
Melanie não queria pagar tanto por um computador que não tivesse uma câmera.
2- Agora, pay for no sentido figurado, isto é, sofrer as consequências de algo:
Marcella didn't put on sunscreen and she definitely paid for it later.
Marcella não passou bloqueador solar e ela definitivamente pagou por isso mais tarde.
We ran over 15 miles yesterday and my calves are going to pay for it today.
Nós corremos mais de 15 milhas ontem e minhas panturrilhas vão sofrer as consequências disso hoje.
(O going to antes do verbo o coloca no futuro.)
I chose not to bring water to the beach and I'm going to pay for it when I get thirsty.
Eu escolhi não trazer água para a praia e eu vou pagar por isso quando eu ficar com sede.
Hank didn't call his mom to tell her about his new job and he's going to pay for it when she finds out from someone else.
Hank não ligou para sua mãe para contar a ela sobre o novo emprego e ele vai sofrer as consequências disso quando ela descobrir por outra pessoa.
You're going to pay for it if you don't buy your girlfriend something for her birthday.
Você vai sofrer as consequências se você não comprar para sua namorada algo para o aniversário dela. 
E aí, gostou dos exemplos do post? Conhece algum outro com pay for para mostrar para gente? Se gostou, compartilhe!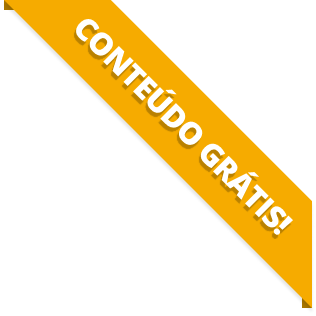 BAIXE O MATERIAL DO POST(PDF+MP3) PARA ESTUDAR QUANDO E COMO QUISER.