Alguns estudantes têm dificuldades com phrasal verbs pelo fato do verbo principal quase nunca ter a ver com o sentido da expressão em si. No caso do phrasal verb do post de hoje, isso é uma meia verdade.
Pay off pode ser usado de três maneiras diferentes. Uma delas é no sentido de pagar, que tem a ver com o verbo pay. Subornar também é sinônimo de pay off  e também tem a ver com o verbo principal. Já a terceira definição de pay off, valer a pena, não tem nada a ver com pay. Como então lembrar dessas três acepções? Praticando! Se você aprende expressões novas dentro de um contexto, fica muito mais fácil de lembrar delas e de saber como usá-las na prática. Você pode usar uma ferramenta chamda Anki para te auxiliar a praticar. Leia mais sobre o Anki aqui, caso ainda não conheça essa ferramenta de repetição espaçada.
1 – Valer a pena é o primeira definição de pay off que veremos:
All those weeks of studying will pay off when you take the exam.
Todas aquelas semanas de estudo valerão a pena quando você fizer a prova.
(Will antes de algum verbo, coloca ele no futuro.)
My investment in those stocks has really paid off.
Meu investimento naquelas ações realmente valeu a pena.
(Repare na estrutura has + verbo no particípio. Este é o chamado present perfect, que passa a ideia de que algo aconteceu no passado, mas não sabemos quando e a ação ainda teme algum tipo de efeito no presente)
The time I spent in school paid off in later years.
O tempo que eu passei na escola valeu a pena anos depois.
(Paid é a forma do passado simples de pay)
That gamble did not pay off.
Aquela aposta não valeu a pena.
2 – Agora, veremos pay off no sentido de pagar:
Only another six months and the house will be paid off.
Apenas mais seis meses e a casa vai ser paga/quitada.
I can't pay you off until Wednesday when I get my paycheck.
Eu não posso pagar você até quarta-feira, quando eu pego meu pagamento.
(Percebeu que o verbo veio separado pelo objeto? Pay off faz parte de uma classificaçnao de phrasal verbs que podem ou não ser separados.)
I have to use this money to pay off Sarah.
Eu tenho que usar esse dinheiro para pagar a Sarah.
3 – Por fim, pay off como subornar, porém ainda mantendo a ideia de pagar:
Lefty paid off the cops on time.
Lefty pagou os policiais na hora.
There were suspicions that officials had been paid off.
Havia suspeitas que oficiais tinham sido subornados/pagos.
Max asked Lefty if he had paid the cops off yet.
Max perguntou para Lefty se ele já havia pago os policiais.
(Had + verbo no particípio é o tempo verbal chamado de past perfect. Usamos esse tempo verbal para indicar que uma ação foi feita antes de outra ação, também no passado.)
The pair had paid off local police to protect their drug-selling operation.
O par tinha pago a polícia local para proteger sua operação de venda de drogas.
Agora que você já viu como usar o pay off, pode começar a praticar esse phrasal verb para poder incorprá-lo ao seu vocabulário. Conte para nós o que achou do post e dos exemplos. E compartilhe, caso tenha gostado.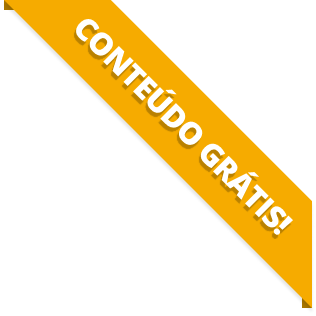 BAIXE O MATERIAL DO POST(PDF+MP3) PARA ESTUDAR QUANDO E COMO QUISER.