Ué, mas phone não é telefone em inglês? Sim, esse é mesmo o uso mais comum dessa palavra, mas hoje aprenderemos sobre phone em sua função de verbo!
Phone in tem o sentido de ligar para um lugar específico, como um programa de TV ou o seu local de trabalho. Inclusive, é bem comum a expressão phone in sick, que quer dizer que um funcionário "ligou para avisar que estava doente". Phone in também pode significar "notificar por telefone".
Que tal vermos algumas frases com phone in? Depois de lê-las e ouvir os áudios, acrescente mais este phrasal verb ao seu Anki!
I will phone in to my secretary and report the change in schedule.
Eu vou ligar para a minha secretária e informar a mudança na programação.
Listeners have been invited to phone in to pick the winner.
Os ouvintes foram convidados a ligar para escolher o vencedor.
Over 300 people phoned in to complain.
Mais de 300 pessoas ligaram para reclamar.
He phoned in to say that he was stuck in traffic and would be late.
Ele ligou para dizer que estava preso no trânsito e que iria se atrasar.
I have to phone in and report the changes.
Eu preciso ligar e informar as alterações.
I phoned in my credit card number so the company could bill me directly.
Eu liguei para o número do meu cartão de crédito para que a empresa pudesse me cobrar diretamente.
Another reporter phoned in later with the story.
Outro repórter ligou mais tarde com a história.
Vejamos também alguns exemplos de frases com a expressão phone in sick:
She phoned in sick this morning.
Ela ligou para avisar que estava doente esta manhã.
Kevin has just phoned in sick, so he won't be at the meeting.
O Kevin acabou de ligar para avisar que está doente, então ele não estará na reunião.
On Monday, I was still upset and I phoned in sick.
Na segunda-feira, eu ainda estava chateado e liguei para avisar que estava doente.
Phone in também pode significar "notificar por telefone":
I will phone this information in to the plant right away.
Eu imediatamente notificarei por telefone esta informação à central.
Make sure you phone the incident in immediately, or we could be held legally liable.
Certifique-se de imediatamente notificar por telefone o incidente ou nós poderíamos ser considerados legalmente responsáveis.
We'll need to phone the order in at least two weeks in advance if we want to receive it on time.
Nós precisaremos notificar por telefone o pedido com pelo menos duas semanas de antecedência se quisermos recebê-lo a tempo.
She couldn't go to the meeting, so she just phoned her report in using a speaker phone.
Ela não pôde ir à reunião, então apenas notificou o seu relatório por telefone, usando o viva-voz.
I will phone in the time of the meeting to my secretary right now.
Eu notificarei por telefone o horário da reunião à minha secretária agora mesmo.
Hoje aprendemos sobre phone in, mas sabia que temos posts aqui no site sobre mais de 500 phrasal verbs? Fique à vontade para lê-los e aprender mais e mais! See you next time!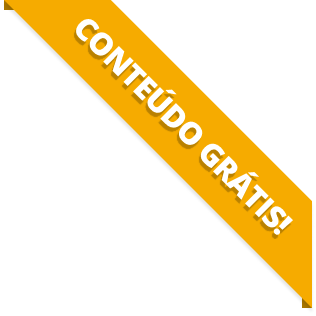 BAIXE O MATERIAL DO POST(PDF+MP3) PARA ESTUDAR QUANDO E COMO QUISER.