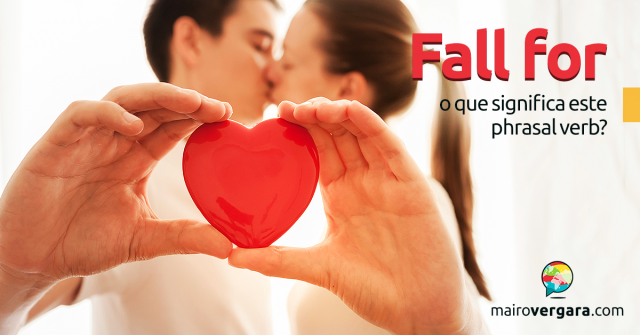 Quando a gente aprende um novo idioma, é legal entender que ele está inserido em uma cultura diferente da nossa e que, entendendo essa cultura, conseguimos muitas vezes compreender melhor a língua estudada. No post de hoje eu quero trazer um pouquinho da cultura norte-americana para vocês. Em homenagem ao Valentine's day que aconteceu no dia 14 de fevereiro, escolhi um phrasal verb que tem tudo a ver com essa data. Primeiro, fique sabendo que o Valentine's day não é exatamente equivalente ao nosso dia dos namorados. Essa data tão celebrada nos E.U.A. é o dia de São Valentim e nela você pode tanto celebrar o amor romântico de casal, quanto uma amizade. Portanto, nesse dia quase todo mundo ganha um cartãozinho ou um bombom para celebrar o amor. Legal, né?
E que phrasal verb lembra muito o Valentine's day? Fall for, é claro! Essa expressão pode querer dizer duas coisas. A primeira, que tem mais a ver com a data que eu mencionei, é apaixonar-se. <3 <3 <3 Já o segundo sentido desse phrasal verb não é tão legal: ser enganado. Acho interessante como a mesma expressão pode expressar duas coisas tão opostas! Para que essa oposição fique clara, você tem que praticar os exemplos que eu vou colocar abaixo. Usando o Anki, um ferramenta de repetição espaçada super eficiente, você vai ver que estudar fica muito mais legal e simples. Leia mais sobre o Anki aqui.
Bem, vamos ver alguns exemplos de frases usando o phrasal verb fall for, para que você entenda exatamente quando usar essa expressão, seja num dia cheio de amor ou em um nem tão alegre…
1 – Nos exemplos abaixo veremos fall for no sentido de apaixonar-se:
He is good-looking and smooth: all the women fall for him.
Ele é bonito e calmo: todas as mulheres se apaixonam por ele.
She always falls for older men.
Ela sempre se apaixona por homens mais velhos.
He fell for Rosie when he was in hospital and she was his nurse.
Ele apaixonou-se pela Rosie quando ele estava no hospital e ela era sua enfermeira.
(Fell é o passado de fall. Por isso a frase está no passado.)
He's fallen for her in a big way.
Ele apaixonou-se por ela consideravelmente.
(O 's é a contração do verbo has. O tempo verbal constituído pelo verbo auxiliar has + o verbo no particípio é chamado de present perfect, que usamos, dentre outras maneiras, quando dizemos que algo ocorreu no passado, mas não sabemos quando.)
He fell for her the moment their eyes met.
Ele apaixonou-se por ela no momento em que seus olhos se encontraram.
2 – Os próximos exemplos serão de fall for como ser enganado:
I do not expect the public, across Europe, to fall for that sort of trick with a change of labels.
Eu não espero que o público, por toda Europa, seja engando por esse tipo de truque com uma mudança de rótulos.
Many people are fooled and fall for this.
Muitas pessoas são iludidas e enganadas por isso.
How could you fall for such an obvious trick?
Como você pode ser enganado por um truque tão óbvio?
The investment scheme promised huge returns, and I fell for it.
O esquema de investimento prometeu grandes retornos e eu fui enganado por ele.
He fell for my story and allowed me yet another extension for the submission of my thesis.
Ele foi enganado pela minha história e ainda me concedeu outra extensão para a submissão da minha tese.
Gostou do post de hoje? Escrevi ele com muito carinho para que você se inspire e queira aprender muito mais inglês! O que acha de comentar aqui embaixo o que te inspira e compartilhar o post com quem você ama?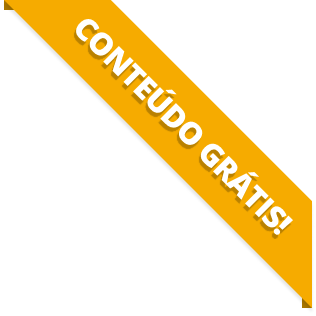 BAIXE O MATERIAL DO POST(PDF+MP3) PARA ESTUDAR QUANDO E COMO QUISER.