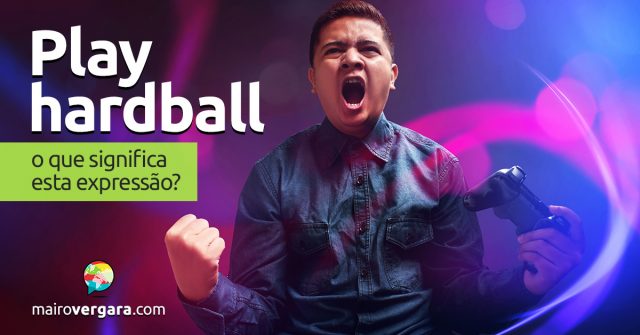 A expressão play hardball tem equivalentes precisos em português: "jogar duro", "fazer jogo duro" e "pegar pesado". Todas essas expressões podem significar "agir agressivamente, competitivamente ou impiedosamente", geralmente no contexto da política ou do mundo corporativo.
A palavra hardball significa literalmente a bola utilizada no baseball. Hardball geralmente é contrastada com softball, uma bola maior e menos densa, usada num esporte variante do baseball: o softball (esporte e equipamento têm o mesmo nome).
Em uso figurativo, hardball tem essa conotação de "implacável", "impiedoso", "difícil", enquanto softball é como se fosse o antônimo disso; por exemplo, softball pode significar "uma pergunta cuja resposta é muito simples".
Veja agora os exemplos da expressão play hardball em contexto. Estude os exemplos com atenção e use o Anki para realmente fixar o assunto. Se não conhece o Anki e como utilizá-lo com as frases de exemplo, veja o tutorial completo sobre isso.
We're prepared to play hardball with the company.
Nós estamos preparados para jogar duro com a empresa.
Reporters asked the president some hardball questions.
Repórteres perguntaram ao presidente algumas questões difíceis.
He wasn't ready for the hardball politics of Washington.
Ele não estava preparado para a política implacável de Washington.
The president has decided to play hardball on this issue.
O presidente decidiu jogar duro nesta questão.
He's a nice guy, but he can play hardball when he has to.
Ele é um cara legal, mas ele consegue jogar duro quando tem que fazê-lo.
When it came to playing hardball, nobody beat Roger Ford.
Quando se tratava de jogar duro, ninguém ganhava do Roger Ford.
He needed to finish this now, and that meant playing hardball.
Ele precisava terminar isso já, e isso implicava em jogar duro.
She is playing hardball in a world dominated by men 20 years her senior.
Ela está jogando duro em um mundo dominado por homens 20 anos mais velhos que ela.
If he wants to play hardball with us, we can play that way, too.
Se ele quer jogar duro conosco, nós podemos jogar dessa maneira também.
You may find yourself in a situation with a client that is playing hardball.
Você pode encontrar-se numa situação com um cliente que está jogando duro.
It's only a month before the election, and I'm sure they'll start to play hardball.
Falta apenas um mês para a eleição, e eu estou certo de que eles vão começar a jogar duro.
(A tradução literal de "It's only a month before the election […]" é "É apenas um mês antes da eleição […]".)
I think it's time we play hardball with the suspect — he's not going to talk otherwise.
Eu acho que é hora de jogarmos duro com o suspeito — ele não vai falar, se não for assim
(Para que fique claro, "talk" aqui tem o sentido de "delatar" ou "revelar" — a informação que os policiais queriam.)
Ficamos por aqui. Compartilhe o post com outros aprendizes, deixe sua dúvida ou sugestão nos comentários e até mais!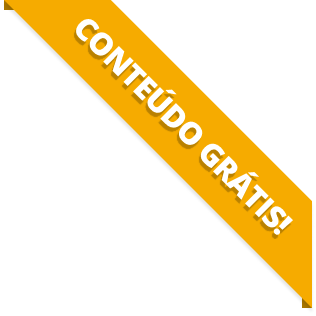 BAIXE O MATERIAL DO POST(PDF+MP3) PARA ESTUDAR QUANDO E COMO QUISER.