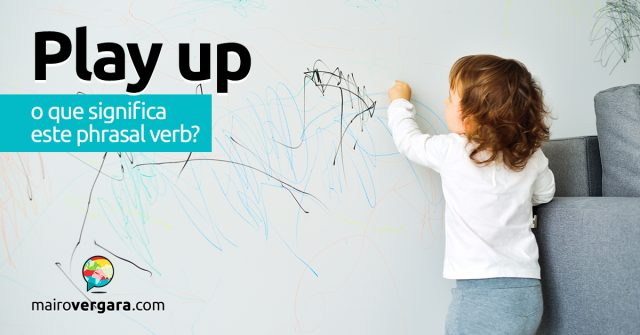 Se você acompanha nossos posts por aqui, hoje vai perceber algumas semelhanças entre os verbos play up e act up — este último examinamos pouco tempo atrás. Mas o que significa play up? Como sempre, fizemos uma peneirada em todos os principais dicionários de inglês e juntamos nada menos do que cinco significados. A seguir vamos examiná-los um por um, com os equivalentes exemplos logo em seguida.
Como sempre, vamos martelar na mesma tecla de sempre: o importante é não só ler, mas revisar também. E para isso há poucas opções melhores que o Anki, um software inteiramente grátis que lhe permite criar "pilhas" de palavras ou termos aprendidos e ir revisando e conferindo o quão bem você está sabendo cada expressão. Uma dica boa também é nunca adicionar uma palavra ou expressão por si só, mas sempre incluir algumas frases que deem contexto e facilitem a memorização.
1 – Play up significa "se comportar mal" ou melhor, "aprontar", sendo usado especialmente em relação a crianças. Note que esse sentido também é encontrado com o verbo act up.
I'm exhausted! The children have been really playing up this afternoon.
Estou exausta! As crianças estiveram aprontando mesmo esta tarde.
The boys have been playing up at school again.
Os garotos estiveram aprontando na escola novamente.
Patrick often plays up when he knows I'm in a hurry.
O Patrick frequentemente se comporta mal quando sabe que estou com pressa.
I hadn't had much sleep — the kids had been playing up.
Eu não havia dormido muito — as crianças haviam estado aprontando.
2 – Um segundo sentido que você também encontra no verbo act up é o de "dar problemas", "funcionar mal".
Our printer's playing up again.
A nossa impressora está dando problemas novamente.
The starter motor was playing up again.
O motor de partida estava funcionando mal novamente.
The engine had been playing up.
O motor havia estado dando problemas.
His phone line was constantly playing up.
A sua linha telefônica estava constantemente dando problemas.
3 – E… mais um sentido compartilhado por act up! Novamente, play up pode significar "dar problemas", "causar dificuldades", só que dessa vez é usado em relação a mal-estares corporais. Nesse caso você pode colocar o pronome pessoal entre play e up — confira os exemplos abaixo.
My back's been playing me up all day.
As minhas costas têm estado me dando problemas o dia todo.
Is your ulcer playing up again?
A sua úlcera está dando problemas novamente?
It was his back playing him up.
Eram as suas costas lhe causando dificuldades.
It was just my thigh playing up again and they want me to play again next week.
Era só a minha coxa dando problemas novamente e eles queriam que eu jogasse novamente na próxima semana.
The hamstring wasn't too bad but my knee was playing up a little bit.
O tendão não estava tão mal, mas o meu joelho estava dando uns probleminhas.
4 – Um outro sentido muito comum de play up é o de "enfatizar" alguma coisa. No entanto, play up também pode significar "exagerar"! O único jeito de descobrir qual é qual é ver o contexto. Ao ler as frases em inglês abaixo, sugiro que você experimente descobrir por conta própria quando é "enfatizar" e quando "exagerar": você vai ver que não é difícil.
The newspapers have really played up the government's poor election results.
Os jornais realmente exageraram os maus resultados do governo na eleição.
In the press interview, the coach played up the importance of having a strong defense.
Na coletiva de imprensa, o treinador enfatizou a importância de ter uma defesa forte.
Your experience with computers is your strongest qualification, so be sure to play that up in the interview.
A sua experiência com computadores é a sua melhor qualificação, então não deixe de enfatizar isso na entrevista.
His Japanese ancestry has been played up by some of his opponents.
A sua origem japonesa foi exagerada por alguns de seus oponentes.
Everyone plays the film up as this timeless, flawless classic, but I've always thought it to just be a confusing mess.
Todos fazem o filme parecer esse clássico eterno, impecável, mas eu sempre o considerei simplesmente uma desordem confusa.
(Note a estrutura to think it a mess. Nesse caso, o verbo think it se traduz como "considerar".)
Naturally, the government is playing up the benefits the region has seen since their involvement, failing to mention the massive numbers of civilian casualties that resulted from the effort.
Naturalmente o governo está exagerando os benefícios que a região viu desde o seu envolvimento, deixando de mencionar as quantidades enormes de baixas civis que resultaram do seu esforço.
Try to play up the good qualities of our product.
Tente enfatizar as boas qualidades do nosso produto.
The press played the scandal up so much that everyone became bored with it.
A imprensa exagerou o escândalo tanto que todos ficaram cansados dele.
They really played up the scandal.
Elas exageraram mesmo o escândalo.
5 – Finalmente, um sentido mais raro de play up é o de "dar o máximo" ou "dar o seu melhor" num jogo.
The captain told his team to play up.
O capitão disse ao time para dar o máximo.
Insofar as basketball is concerned, if he is already playing up, teach him the game as you would the older players.
Na medida em que se trata do basquete, se ele já está dando o seu melhor, ensine o jogo a ele como você ensinaria aos jogadores mais velhos.
O nosso terceiro exemplo vem de um poema vitoriano muito famoso:
Play up! Play up! And play the game!
Dê o seu melhor! O seu máximo! E jogue a partida!
Com isso chegamos ao final do post de hoje. Até o próximo, bons estudos!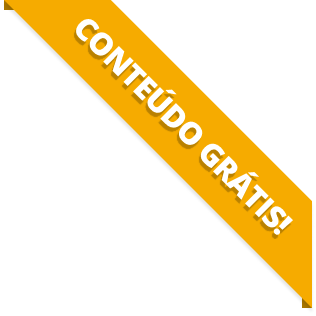 BAIXE O MATERIAL DO POST(PDF+MP3) PARA ESTUDAR QUANDO E COMO QUISER.