Hoje vamos conhecer o phrasal verb prey on. Ele não é usado tanto quanto outros que já abordamos, mas é interessante de se ter no repertório. Prey on pode ter dois sentidos: (1) caçar determinado animal para sobreviver; (2) explorar ou aproveitar-se de uma pessoa.
O verbo prey, isoladamente, equivale a "rapinar", ou seja, "roubar algo mediante ardil ou violência". Um verbo incomum em português, sem dúvidas, mas que muito tem a ver com os sentidos de prey on. Já como substantivo, prey significa "presa", "vítima". A preposição on, por sua vez, significa apenas "sobre", "em cima de".
Vamos então aos exemplos de prey on em contexto. Pratique lendo e ouvindo essas frases várias vezes e, feito isso, use o Anki para revisar e memorizar definitivamente o novo vocabulário. Conheça o Anki, esse fantástico programa de revisão, em nosso tutorial completo sobre ele.
1 – Seguem exemplos de prey on como "caçar" um animal, para alimentar-se e sobreviver:
The wolves prey on small animals.
Os lobos caçam animais pequenos.
Owls prey on mice. Many birds prey on snakes.
Corujas caçam ratos. Muitos pássaros caçam cobras.
You can tell that this bird preys upon insects.
Você pode notar que este pássaro caça insetos.
Lions prey on huge herds of wildebeest and zebra.
Leões caçam enormes hordas de gnus e zebras.
Their cat preys on all the rodents in the neighborhood.
O gato deles caça todos os roedores da vizinhança.
Mountain lions have been coming down into town to prey on people's pets.
Leões da montanha tem vindo para a cidade, para caçar os mascotes das pessoas.
2 – Agora, prey on como "aproveitar-se" de uma pessoa:
Criminals who prey on lonely elderly people.
Criminosos que se aproveitam de solitárias pessoas idosas.
These telemarketers prey on the elderly and call them 5 or 10 times a day.
Estes operadores de telemarketing aproveitam-se dos idosos e ligam para eles 5 ou 10 vezes por dia.
He would attack at night, preying on lone women in their twenties or thirties.
Ele atacava à noite, aproveitando-se de mulheres sozinhas, na casa dos vinte ou trinta anos.
It's particularly contemptible that these sort of people prey on the elderly.
É particularmente desprezível que este tipo de pessoa se aproveite dos idosos.
There are many thieves and con-artists in the city who prey on unsuspecting tourists.
Há muitos ladrões e vigaristas na cidade que se aproveitam de turistas inocentes.
These megacorporations are all too willing to prey upon consumers.
Estas megacorporações estão demasiado dispostas a se aproveitarem de consumidores.
Curtiu o post? Agora e só usar o Anki para fixar o aprendizado. Lembre-se de compartilhar, comente sugestões ou dúvidas abaixo e até mais!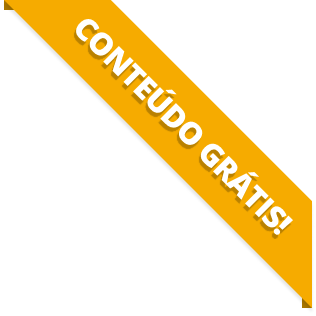 BAIXE O MATERIAL DO POST(PDF+MP3) PARA ESTUDAR QUANDO E COMO QUISER.