Hoje falaremos sobre o phrasal verb provide for. Sabe o que ele significa? Provavelmente, a sua tradução mais conhecida e usada é a de "sustentar" financeiramente uma pessoa. Mas sabia que ele pode ter outros dois sentidos?
Sim, provide for também pode significar "prever" o acontecimento de algo ou "permitir" que algo futuramente ocorra. Que tal vermos exemplos de frases com provide for em cada um desses três sentidos? Vamos lá!
1 – Comecemos vendo provide for no seu sentido mais conhecido, o de "sustentar":
She has always provided for her children.
Ela sempre sustentou os filhos dela.
It's hard to make enough money to provide for such a large family.
É difícil ganhar dinheiro suficiente para sustentar uma família tão grande.
They agreed to provide for the child's education.
Eles concordaram em sustentar a educação da criança.
The hardest part of being unemployed was knowing that I couldn't provide for my family.
A parte mais difícil de estar desempregado era saber que eu não podia sustentar a minha família.
The local council has promised to provide for low-income families in its upcoming budget.
A câmara municipal prometeu prover para as famílias de baixa renda em sua próxima verba.
2 – Provide for também pode significar "prever":
We must provide for depreciation when calculating the costs.
Nós precisamos prever a depreciação ao calcular os custos.
The bank may provide for arbitration in any contract.
O banco pode prever arbitragem em qualquer contrato.
The more expensive insurance policy also provides for damage from natural disasters.
A apólice de seguro mais cara também prevê danos por desastres naturais.
The plant will have an on-site facility that provides for 25 years of storage of spent fuel.
A fábrica terá uma instalação no local que prevê 25 anos de armazenamento do combustível gasto.
3 – Finalmente, provide for também tem o sentido de "permitir" que algo ocorra no futuro:
The budget provides for a salary increase after one year.
O orçamento permite um aumento de salário após um ano.
The contract provides for 10 paid holidays.
O contrato permite 10 dias de férias pagas.
(Leia o post Qual a diferença entre Holiday e Vacation?)
The law provides for the appointment of a new official.
A lei permite a nomeação de um novo funcionário público.
Current legislation provides for the detention of those suspected of terrorism.
A legislação atual permite a detenção dos suspeitos de terrorismo.
Agora você já conhece todos os significados de provide for. Mas para não se esquecer do que aprendeu hoje, adicione este phrasal verb ao seu Anki! See you next time!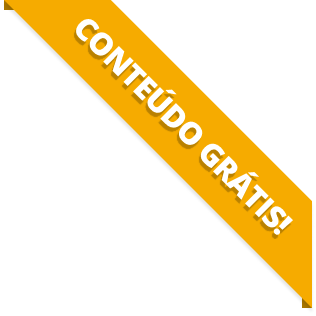 BAIXE O MATERIAL DO POST(PDF+MP3) PARA ESTUDAR QUANDO E COMO QUISER.