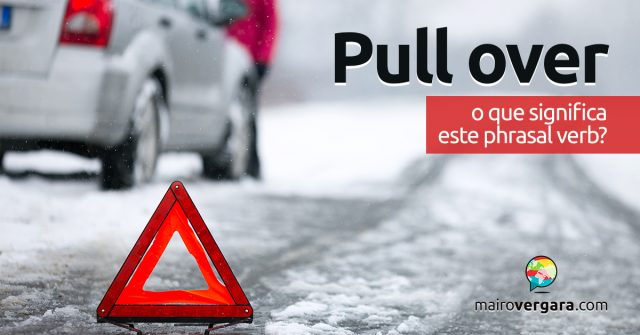 Pull over é um phrasal verb que possui três sentidos diferentes: parar ou encostar um veículo; (de um policial) parar um veículo para averiguação; puxar algo para cima de outra coisa. Apresentaremos várias frases de exemplos de cada sentido de pull over, para que você possa entender na prática e internalizar esse phrasal verb.
Para não confundir quando e como usar cada sentido, sugerimos o uso de uma ferramenta de revisão chamada Anki. Com ela, você pode treinar as frases através da repetição espaçada, fazendo o vocabulário e as estruturas presentes fixarem-se em sua mente. Vamos aos sentidos e exemplos de pull over.
1 – Pull over no sentido de "parar, encostar um veículo".
Let's pull over and have a look at the map.
Vamos encostar e dar uma olhada no mapa.
The police officer ordered her to pull over.
O oficial de polícia pediu a ela para encostar.
Roger pulled over so we could study the map.
Roger encostou para que pudéssemos estudar o mapa.
Just pull over here, and I'll get out and walk the rest of the way.
Apenas encoste aqui, e eu vou sair e andar o resto do caminho.
2 – Pull over no sentido de "(um policial) solicitar que alguém encoste seu veículo no acostamento, para averiguação". Usamos o verbo "parar" em português, para esse fim, e.g. "o policial me parou na avenida".
The cop pulled Betty over to the side of the road.
O policial mandou a Betty encostar no lado da estrada.
Police pulled over his Mercedes near Dieppe.
A polícia parou o Mercedes dele próximo a Dieppe.
The officers pulled him over after a high-speed chase.
Os oficiais pararam ele após uma perseguição em alta velocidade.
The cops pulled me over because one of my brake lights wasn't working.
Os policiais me pararam porque uma das minhas luzes de freio não estava funcionando.
3 – Agora, pull over no sentido de "puxar algo (para cima de outra coisa)". Note que, nesse caso, pull over geralmente será separado. O objeto do verbo pull (puxar), ficará no meio, e é justamente item que está "sendo puxado"; o que vier depois de over é o item que está "ficando por baixo", digamos. Observe:
The children pulled the covers over their heads.
As crianças puxaram os cobertores para cima de suas cabeças.
("The covers" é o objeto de "pull" — que está no passado "pulled" —, e é o item sendo puxado. "Their heads", que vem após "over", é o item que está ficando por baixo.)
The doctor pulled a sheet over Gerald and left the room.
O médico puxou um lençol para cima de Gerald e deixou a sala.
Sharon pulled the cover over the birdcage for the night.
Sharon puxou o cobertor para cima da gaiola pela noite.
("For the night" aqui tem o sentido de "pelo período daquela noite".)
Conta para a gente o que achou do phrasal verb pull over e deixe suas sugestões, se tiver, nos comentários. Se gostou do post, compartilhe-o. Até mais!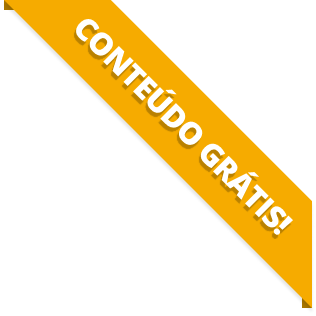 BAIXE O MATERIAL DO POST(PDF+MP3) PARA ESTUDAR QUANDO E COMO QUISER.