O post de hoje é sobre a expressão pull the plug. Ela é bem útil e versátil, possuindo quatro sentidos dos quais teremos vários exemplos. Para aproveitar ao máximo o conteúdo do post, você deve conhecer o Anki, que é um excelente software de revisão. Veja nosso tutorial completo sobre o Anki.
1 – O primeiro sentido de pull the plug é o de "retirar/puxar a tomada". Veja exemplos dele:
While she was working at the computer, I accidentally pulled the plug.
Enquanto ela estava trabalhando no computador, eu acidentalmente puxei a tomada.
I pulled the plug on the vacuum because the switch was broken.
Eu puxei a tomada do aspirador porque o interruptor estava quebrado.
("Switch" seria o "botão", "chave" ou "interruptor" que desliga o aspirador.)
Shut off the machine and pull the plug.
Desligue a máquina e puxe a tomada.
He put an end to the loud music by pulling the plug.
Ele colocou fim na música alta puxando a tomada.
2 – O próximo sentido é bem inusitado. Pull the plug também é usado no sentido de desligar os aparelhos que mantêm um paciente vivo, num leito de hospital. Veja os exemplos:
They had to get a court order to pull the plug on their father.
Eles tiveram que conseguir uma ordem judicial para desligar os aparelhos do pai deles.
Fred signed a living will making it possible to pull the plug on him without a court order.
Fred assinou um testamento tornando possível desligar os aparelhos dele sem uma ordem judicial.
The nurse was upset by how the family flippantly discussed pulling the plug on their ailing parent.
A enfermeira estava aborrecida por como a família irreverentemente discutia desligar os aparelhos de seu enfermo progenitor.
3 – Pull the plug também é usado no sentido de suspender ou cancelar um projeto ou atividade. Seguem os exemplos:
Jane pulled the plug on the whole project.
Jane suspendeu o projeto inteiro.
The company pulled the plug on the deal.
A empresa suspendeu o acordo.
The network pulled the plug on the show after three weeks.
A emissora suspendeu o show após três semanas.
The judge is threatening to pull the plug on TV coverage of the trial.
O juiz está ameaçando suspender a cobertura de TV do julgamento.
The government pulled the plug on the plan to build a nuclear power plant.
O governo suspendeu o plano de construir uma usina de energia nuclear.
4 – Por fim, pull the plug pode transmitir o sentido de "cortar verba". A frase pull the plug on someone significa "cortar a verba de alguém". Veja alguns exemplos:
I think you're afraid the bank will pull the plug on us this morning.
Eu acho que você está com medo de que o banco vai cortar nossa verba essa manhã.
The mayor was doing a fine job until the treasurer pulled the plug on him.
O prefeito estava fazendo um ótimo trabalho até que o tesoureiro cortou a verba dele.
David pulled the plug on Fred, who was taking too long with the project.
Davi cortou a verba do Fred, que estava demorando demais com o projeto.
("Take long" significa "demorar". "Take too long" é "demorar demais".)
Esses foram os quatro sentidos de pull the plug. Espero que você tenha entendido e, para consolidar tudo, não se esqueça de usar o Anki. Comente qualquer dúvida e até a próxima!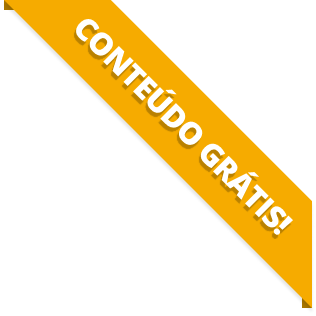 BAIXE O MATERIAL DO POST(PDF+MP3) PARA ESTUDAR QUANDO E COMO QUISER.