Hoje vamos estudar o phrasal verb pump up. De início, temos que pump significa "bombear" e up significa "para cima". Os sentidos de pump up, portanto, que estudaremos aqui, todos têm a ver com a ação de bombear, encher ou aumentar algo.
Pump up pode ter cinco sentidos: (1) encher algo de ar; (2) exercitar os músculos; (3) aumentar o volume; (4) intensificar uma qualidade ou aumentar uma quantidade de algo; (5) entusiasmar.
Veremos, no decorrer do post, cada sentido detalhadamente e vários exemplos em contexto. Para usar esses exemplos de maneira eficaz, você deve conhecer o Anki. O Anki é um programa de revisão que nos ajuda a memorizar vocabulário com muita facilidade; veja o tutorial completo do Anki e saiba mais.
1 – Vejamos pump up no sentido de "encher" de ar ou "bombear" um certo objeto — como um pneu ou uma bola:
This tire needs pumping up.
Este pneu precisa ser enchido.
("pumping" é o gerúndio — forma verbal que indica uma ação em andamento — de "pump".)
I tried to pump up my back tyre.
Eu tentei encher meu pneu traseiro.
I pumped up the ball just an hour ago.
Eu enchi a bola apenas uma hora atrás.
("pumped" é o passado de "pump".)
We pumped up a new basketball before the game.
Nós enchemos uma nova bola de basquete antes do jogo.
2 – Agora, veja pump up como "exercitar" os músculos, ou seja, "fazer musculação":
She pumped up her muscles.
Ela exercitou os músculos dela.
I'm trying to pump up at the gym as well.
Eu estou tentando fazer musculação na academia também.
The football players are always pumping up at the gym.
Os jogadores de futebol estão sempre fazendo musculação na academia.
The bodybuilder pumped her muscles up in preparation for the competition.
A fisiculturista exercitou os músculos dela, em preparação para a competição.
(Você pode notar aqui que "pump up" é um phrasal verb separável, isto é, algo pode ser colocado entre "pump" e "up". Esse algo é sempre o objeto do verbo em questão; no caso, o verbo é "pump". "her muscles" é objeto de "pumped", assim como "os músculos dela" é objeto de "exercitou".)
3 – Temos agora pump up como "aumentar" o volume (de uma música, geralmente). Há também o sentido figurado disso; por exemplo, tratando-se de "aumentar o volume" de uma história, fato ou narrativa, para causar comoção:
Let's pump up those tunes, man.
Vamos aumentar o volume dessas músicas, cara.
Pump up the volume on that stereo — I can't hear it.
Aumente o volume naquele estéreo — eu não consigo ouvir.
The media was pumping it up a fair bit.
A mídia estava intensificando um tanto.
Come on, pump up the volume.
Vamos lá, aumente o volume.
4 – Agora, veja pump up como "aumentar" uma certa qualidade ou quantidade de algo:
The US was able to pump up exports.
Os EUA foram capazes de aumentar as exportações.
She needs to read and pump up her political grip.
Ela precisa ler e aumentar seu entendimento de política.
They have cut prices in an attempt to pump up sales.
Eles cortaram preços, em uma tentativa de aumentar as vendas.
That pop diva is trying to pump up album sales.
Essa diva pop está tentando aumentar a venda de álbuns.
5 – Por fim, temos pump up como "entusiasmar":
The lively debate pumped us all up.
O debate animado entusiasmou a todos nós.
The coach tried to pump the team up, so they would win.
O treinador tentou entusiasmar a equipe, para que eles vencessem.
The coach talked and talked to pump them up.
O treinador falou e falou, para entusiasmá-los.
The crowd's chants pumped up the players.
Os cantos da multidão entusiasmaram os jogadores.
The coach's job is to get everyone pumped up for the game.
O trabalho do treinador é deixar todos entusiasmados para o jogo.
The coach pumped us up for the big game with a rousing speech.
O treinador nos entusiasmou para o grande jogo, com um discurso empolgante.
The crowd was pumped up by the band's rocking performance.
A multidão foi entusiasmada pela performance de rock da banda.
I was pretty nervous before the test, so I took a few minutes to pump myself up before I started.
Eu estava bem nervoso antes do teste, então eu tomei alguns minutos para entusiasmar-me, antes de começar.
Chegamos ao final. Se tiver alguma dúvida ou sugestão de post, comente abaixo. Lembre-se de compartilhar, bons estudos e até mais!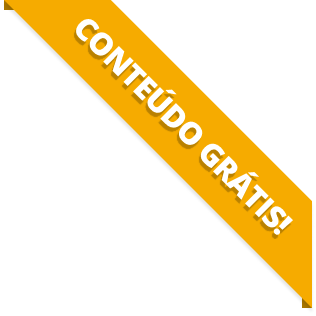 BAIXE O MATERIAL DO POST(PDF+MP3) PARA ESTUDAR QUANDO E COMO QUISER.