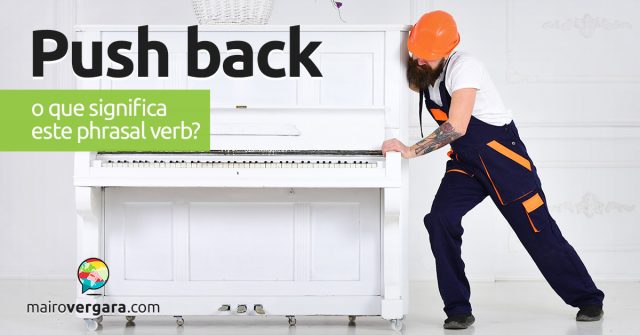 Você já viu o verbo push back? Traduzindo-se literalmente como "empurrar para trás", push back tem vários sentidos que de fato são ligados à ideia de "empurrar" alguma coisa. Abra o seu Anki aí para anotar as frases de exemplo e vamos dar uma investigada.
1 – O sentido mais literal de push back é "empurrar de volta" ou, especialmente quando usado com a preposição from, "empurrar para longe" uma pessoa ou objeto.
Would you help me push the kitchen table back against the wall, please?
Vocês me ajudariam a empurrar a mesa da cozinha de volta contra a parede, por favor?
I pushed him back when he got too close to me.
Eu o empurrei para longe quando ele chegou perto demais de mim.
I quickly pushed her back from the edge.
Eu rapidamente a empurrei para longe da beirada.
Push that glass back from the edge of the table.
Empurre aquele copo para longe da beira da mesa.
2 – Geralmente usado em sentido figurado com uma palavra como limits ou frontiers, push back significa "expandir" ou "alargar":
We're pushing back the frontiers of technology.
Estamos expandindo as fronteiras da tecnologia.
They are willing to push back the limits of what's possible in vehicle design.
Eles estão dispostos a expandir os limites do que é possível em design de veículos.
We will continue to push back the limits of what is technically possible.
Continuaremos a alargar os limites do que é tecnicamente possível.
3 – Um sentido muito comum de push back: "reagir", especialmente a novas mudanças, planos ou ideias.
The company has tried to push back on the claim that it paid no taxes.
A companhia tentou reagir à alegação de que não pagava impostos.
Large banks are pushing back against regulators' plans to toughen rules on these loans.
Bancos grandes estão reagindo contra os planos dos reguladores de endurecer as regras sobre estes empréstimos.
Teachers who feel they have been criticized are starting to push back.
Os professores que sentem que foram criticados estão começando a reagir.
How do we push back against urban poverty without replacing one need with another need?
Como reagimos contra a pobreza urbana sem substituir uma necessidade com outra necessidade?
4 – Finalmente, outro sentido muito comum de push back é o de "protelar", "retardar" ou "adiar" algum evento planejado.
The target date for construction has been pushed back at least until fall.
A data prevista para a construção foi retardada pelo menos até o outono.
The deadline has been pushed back two weeks.
A data limite foi adiada duas semanas.
The start of the game was pushed back from 2 p.m. to 4 p.m.
O começo do jogo foi retardado das 2 da tarde até as 4.
They decided to push back the release date of their war film as a sign of respect to the victims of the attack.
Eles decidiram retardar o lançamento de seu filme de guerra como sinal de respeito pelas vítimas do ataque.
Can I push back our meeting to 27 May?
Posso adiar nossa reunião para o dia 27 de maio?
E concluímos por aqui mais este post! Espero que você tenha gostado.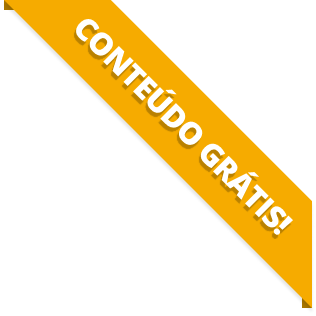 BAIXE O MATERIAL DO POST(PDF+MP3) PARA ESTUDAR QUANDO E COMO QUISER.